On the surface, it might seem like using an Android smartphone or tablet is quite simple. More often than not, many users do not really bother going beyond the basics, such as texting, surfing the web, checking their emails, or making and receiving calls.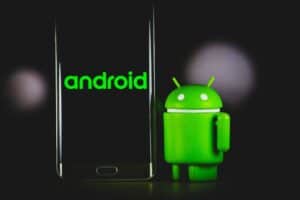 Even these basic things can be a bit more complex than one expects. Not to mention that there are other neat things you can do to make your overall experience on an Android that much better.
If you are interested in tinkering more with your device and discover some of the features and tricks that you might have heard about before, this article should work as a decent reference.
Use Android Apps on PC
There are times when you wish to access some of the Android applications on a larger screen or use a mouse and keyboard to play mobile games. 
Thankfully, there are multiple methods to try Android on a Windows computer. For example, you could use the standalone BlueStacks app. VD (virtual device) emulators or bootable USB flash sticks are also an option, though they require a bit more tinkering, which can be a bother for less tech-savvy people.
Consider Rooting the Device
You might have heard about the option to root your Android, but the term "root" is too complicated. So, what does it exactly mean to root the Android smartphone?
Well, because Android is based upon Linux, there are certain limitations as far as permissions and file ownership go. In other words, you are limited to certain things on the device.
Rooting Android means having "superuser" access and being able to make the most out of the device. For example, on a rooted Android, you can use tweaked apps, overlock the device, and benefit from ad blockers while surfing the internet.
Keep in mind, though, that rooting an Android is tricky and should be left to someone who knows what they are doing. If you have no experience with the process, seek help in case you also want to root your Android.
Transfer Files to and From MacBook
Android and macOS are not the combination that one would think about. If anything, the two are the opposites, and the need to transfer files from MacBook to Android and vice-versa is not that common.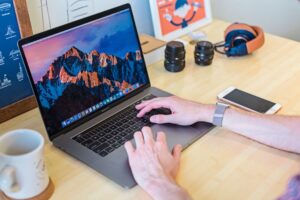 Nevertheless, some people might have a Mac and an Android smartphone. It is not necessarily their personal asset, but a device they got from work.
In case you ever need to get things done as both MacBook and Android user, look for software like Android File Transfer or AirDrop. 
However, do not transfer too many files because it will lead to more occupied space on the MacBook that might already be having some storage issues.
Remove Junk Apps
After using your Android for a bit, you should notice how a few applications that are part of the built-in application package feel redundant. For instance, if you are not using Gmail for emails or YouTube to watch videos, it makes little sense to keep these applications, right?
Skype is another example of an app that you can expect to find on your Android smartphone after purchasing it. However, not that many people use Skype these days, thanks to WhatsApp, Viber, Discord, Slack, and other alternatives.
Take some time to look through the application list on your device and delete the ones you find redundant. 
Check the App Store
Speaking of applications, you should keep an eye on the official app store and download applications you actually find useful. There is a plethora of available options from different categories, ranging from games and education to health and finances.
You can use the store to get a new internet browser, communication tools for your work or socializing with friends, calendar, finance tracking, and other neat applications to help you. 
And remember that while some apps cost a one-time fee or a monthly subscription, they are usually worth it. Or, if you do not want to pay money, there should be a decent alternative that comes for free.
Prioritize Updates
One important thing to note about Androids is that you should get in the habit of updating them regularly. And by updates, we do not mean getting a new device. No, in this case, updates refer to software and application updates.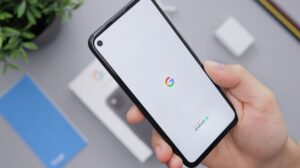 After you see a notification that informs you about a new version, download and install it to improve overall performance and avoid potential incompatibility issues.
Enable the Dark Mode
The last bit of advice for new Android users is to take advantage of the dark mode that was introduced in version 10. Now, you do not have to bother adjusting screen brightness to avoid potential hazards for your eyes while using the device in low-light settings.
Instead, go to the device's Settings, tap the Accessibility tab, and enable the dark mode. You should notice a significant improvement in how it feels to use the device in the dark.