Writing a business plan is necessary yet terrifying for anybody starting a new business. Even the most accomplished business owner can become frustrated and procrastinate for weeks, if not months. Fortunately, there is a method to eliminate all guessings and make creating a business plan much simpler.
Use one of the top business plan software solutions now accessible in any business plan store; while it will not develop your plan for you, it will save you time and point you on the correct path.
What Is the Best Method for Writing a Business Plan?
The simplest method to construct your business plan is to start with fundamental, big-picture thoughts about your business. Also, its goals and what you want it to accomplish. Make the time and do it.
Allowing the work to grow larger in your mind than in reality is a bad idea and a trap that everyone can fall into. Determine the type of business you want to launch and use a template or online software to guide you through the process.
1. GoSmallBiz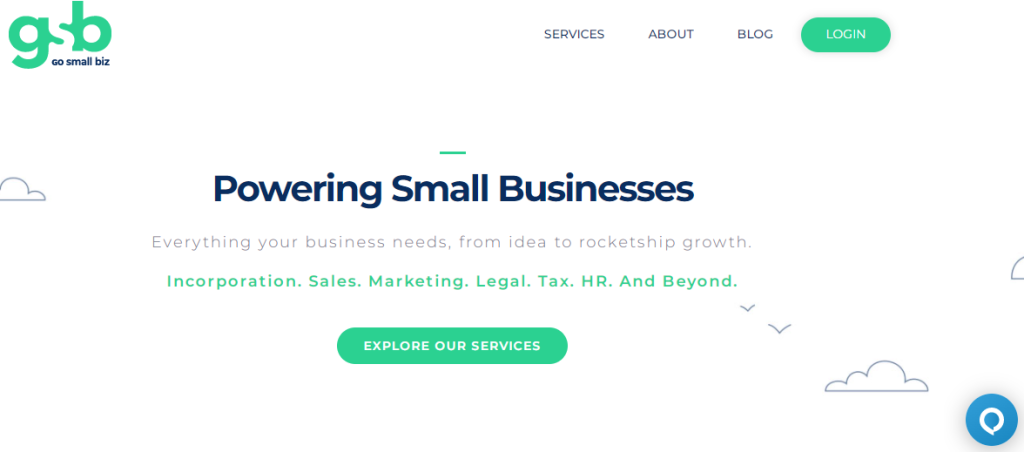 Look no further if you seek business plan creator software for your new venture. Tarkenton Company's GoSmallBiz is entirely online and provides many solutions geared for micro-enterprises, entrepreneurs, single proprietors, and home-based businesses.
It is critical to remember that GoSmallBiz is far more useful for planning and writing than for real-time company tracking and management.
The GoSmallBiz entry-level bundle is far from simple. Monthly business plan software users can access everything from on-demand online counseling to a fully designed CRM system with email marketing.
A digital marketing dashboard, company risk assessment, HR document maker, and website builder are all available through GoSmallBiz.
The GoSmallBiz tool and service arsenal are extensive. Tarkenton's core industry is small company counseling, and as such, their business planning software receives a lot of attention.
The program will provide you with access to Tarkenton's skilled business experts and an infinite number of online queries. The organization promises to respond to all questions within two business days.
2. Bizplan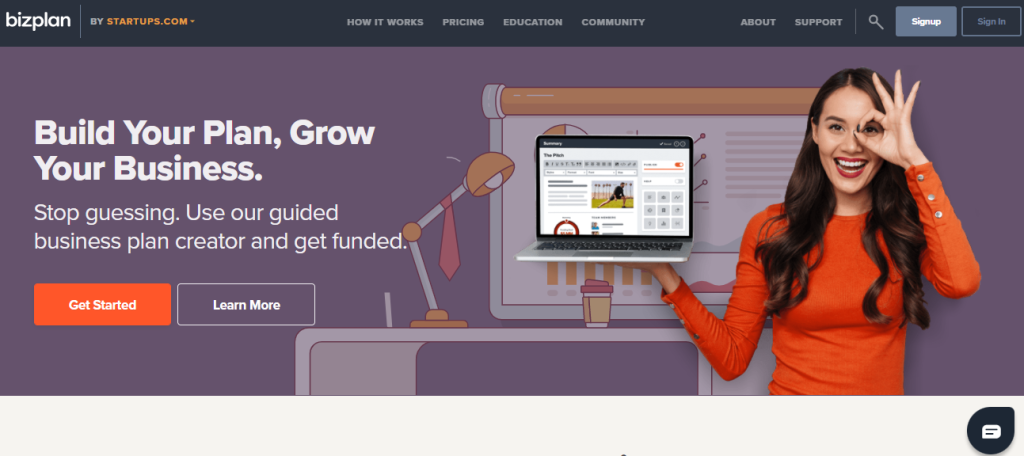 Bizplan was built by Startup.com in reaction to the proliferation of business plan generators on the internet, with a focus on first-time venture capitalists. This tool offers a plethora of tools and a network of start-up specialists and enthusiasts to help you succeed.
Also, Bizplan is closely linked to Fundable, startup.com's online fundraising tool. Users may utilize the site to rate their business proposals and earn funding from top-tier investors specializing in delivering venture capital to small enterprises.
Bizplan's strength is its user-friendly design and well-prepared fundraising market. Its Fundraising Management tool makes it simple to advertise your business plan and increase your chances of receiving funding.
Its robust learn-as-you-go tools, supported by experienced entrepreneurs, are especially noteworthy as premium aspects of the program. In conjunction with specialized customer support, the program is accessible to novices while resolving each issue and request.
Those who purchase Bizplan's business plan generator will gain access to an extensive library of online classes. Furthermore, other learning materials and recommendations from experts have assisted thousands of small businesses in getting started.
3. EquityNet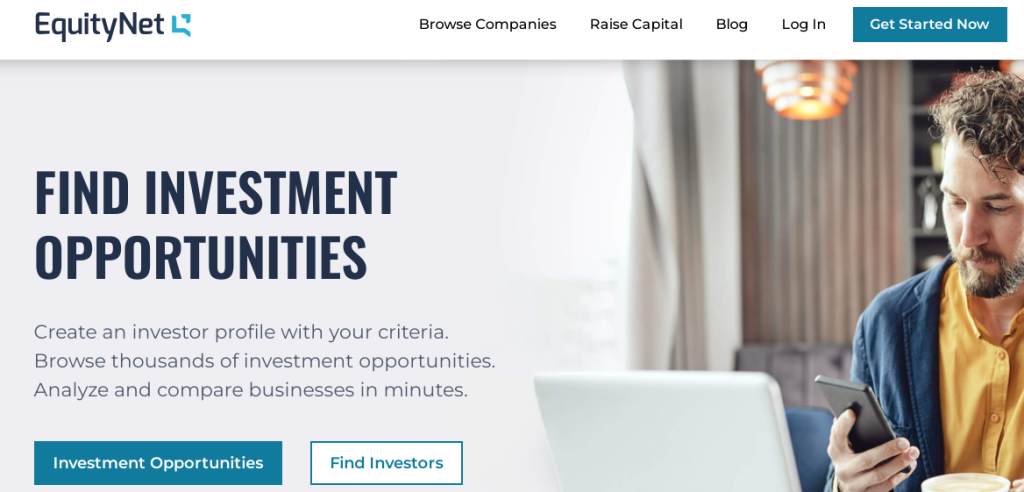 EquityNet is, at its core, a very successful crowdfunding site. But that isn't all this company has to offer. EquityNet also provides cloud-based tools to help you create a business plan and not just any business plan.
The business plan you create with the aid of EquityNet will be available to potential investors and will help them evaluate if your company is worth investing in.
EquityNet is unique in that it may be used by both persons looking for funds and those wishing to invest. Some things that are included as a planning tool are a profit margin calculator, cash flow calculator, etc.
In summary, the company's strategic tool is well-designed, which may be able to help you raise funds for your digital business.
4. iPlanner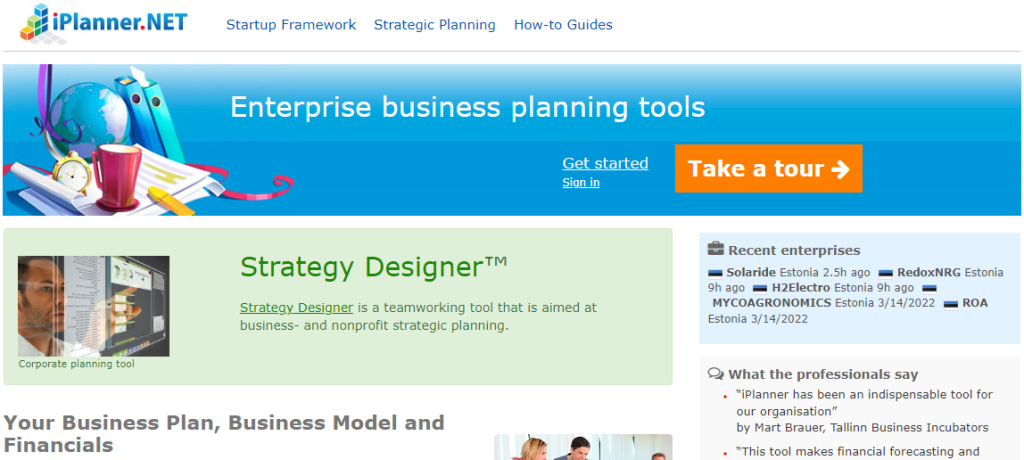 Since its inception in 2007, iPlanner has assisted several firms in raising capital for expansion, managing risks, and improving internal communication. Although the application is designed to be used as a business organizer, it may also double as a project management tool.
The business modeling framework allows you to construct a business model in real-time while interacting efficiently with your team members.
Furthermore, it provides a variety of user-friendly business plan templates, such as a venture capital business plan, a restaurant business plan, an elevator pitch, etc.
The program also includes a financial engine that you can use to calculate metrics such as sales, quantity sold, estimated pricing, and more. In addition, all projects have unique and secure URLs to protect your sensitive company information.
iPlanner can be integrated with Microsoft Office and Dropbox, making collaboration and contribution a breeze. There's also a large collection of how-to materials and sample business plans to help you stay on track.
Conclusion
When it comes to business plans, we must be aware that we must take good care of them and update them regularly to keep our business up and running. In this article, you had a chance to read about several unique tools.
However, no matter which one you choose, your main goal should be to create a plan that can be used as an action document. Furthermore, it should also help you grow and strengthen your business as time passes.