Nowadays, it can be tough to manage your employees' schedules, whether you have a small or large company. Numerous software has been developed to make this job much easier for you.
You may have used classic tools like Word or Excel to organize everything, but we have some good news, so buckle up and read on because we bring you a list of top 10 employee scheduling software!
1. Homebase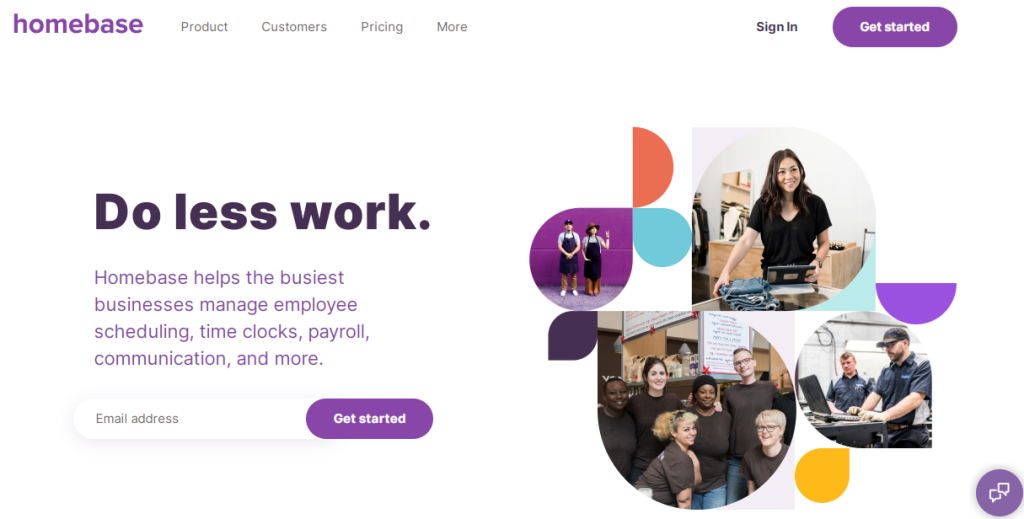 This software is a real-time-saver. Homebase helps you with scheduling, payroll, communication with your employees, etc. You can keep track of working hours availability and everything else you need to synchronize all tasks and make your job easier.
Another benefit of using this software is that you can use it from the desktop account and mobile app; it is up to you!
2. ShiftForce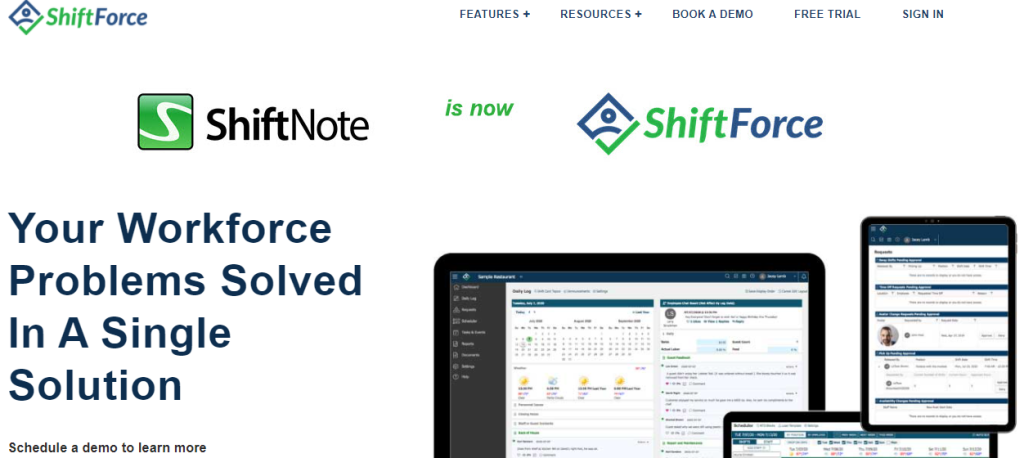 Another fantastic piece of software (previously known as ShiftNote) is now available to make features such as task management, employee scheduling, and manager log book easier to use.
The new name, ShiftForce, comes with some new features that you will like, such as employee task manager, employee bulletin board, drag, and drop shifts, priority shift coverage, and many more.
3. Humanity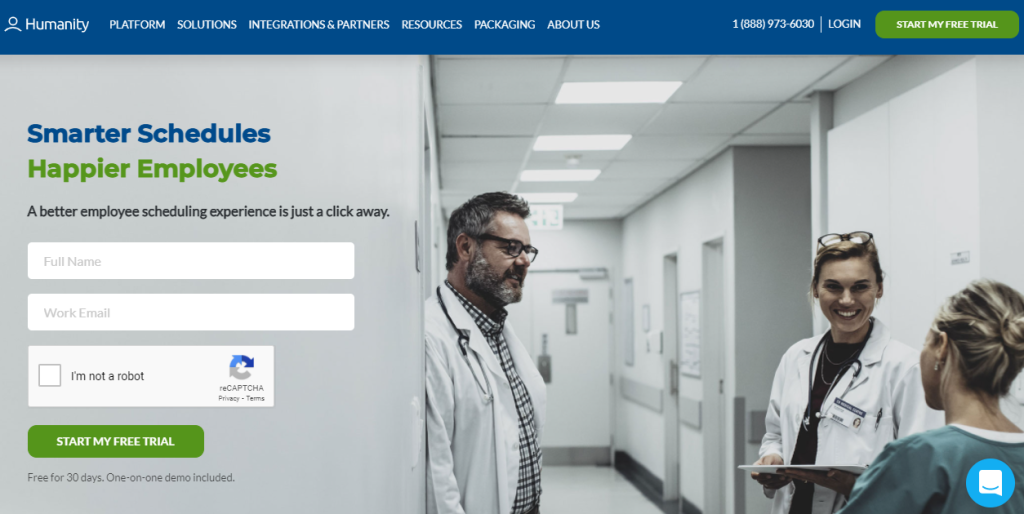 Whether from the desktop or mobile app, this software you can use integrates with your HCM platform. Humanity is popular software with many features such as employee scheduling, employee database, shift swapping, time clock, payroll, forecast, leave management, etc.
4. Shiftboard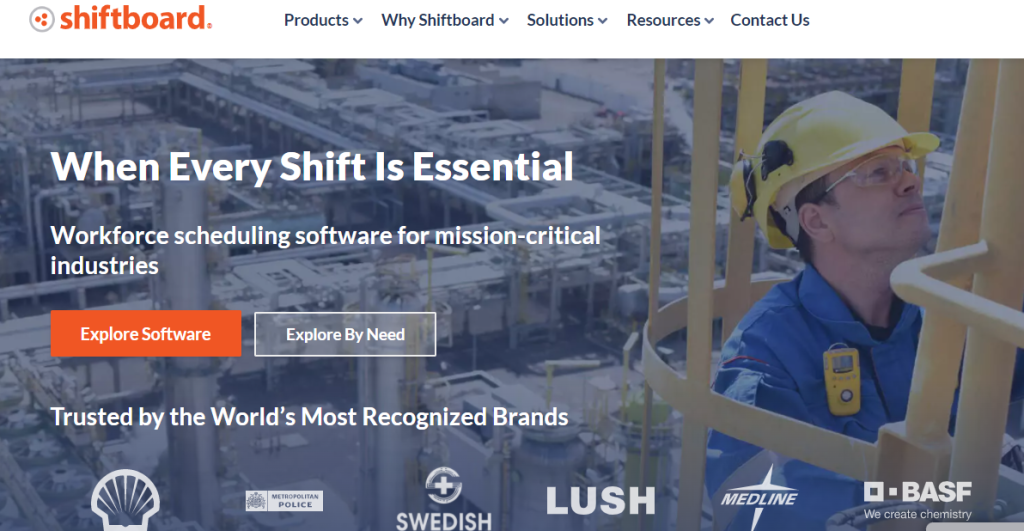 Shiftboard is a powerful employee scheduling software and one of the most popular among medium and large businesses.
However, SchedulePro is ideal for production-centric firms if you have a manufacturing, petrochemical, or energy industry. On the other hand, ScheduleFlex software has many useful features for those in healthcare, staffing, call centers, or public safety. Each has very compelling features to make your job easier and save time.
5. Paycor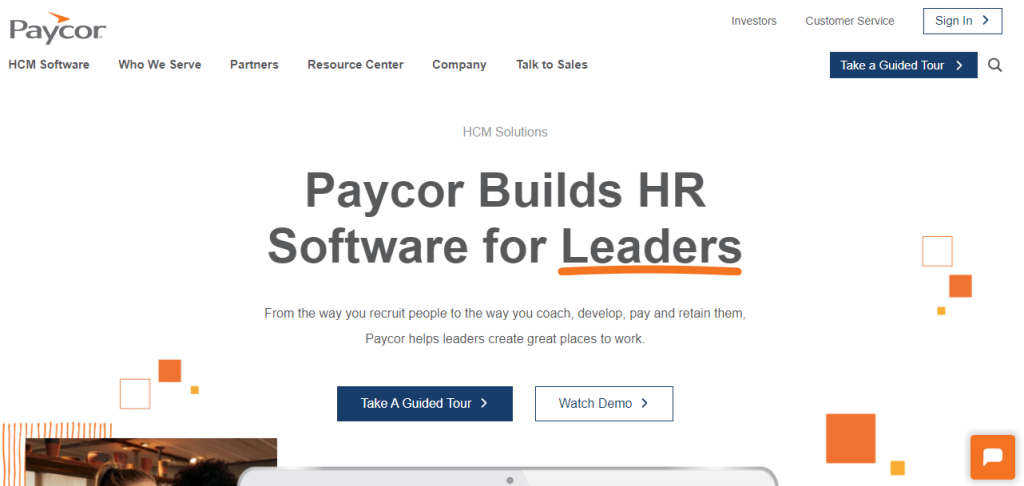 With integrated HR software, Paycor helps you manage schedules, payroll, compliance document storage, and many more. It is up to you to select the appropriate Paycor package based on the size of your business.
Assume you have a small business with up to 39 employees. In that case, an ideal package for you will be the small business plan, with features like scheduling, employee profile access, tax filling, payroll features, etc.
6. Snap Schedule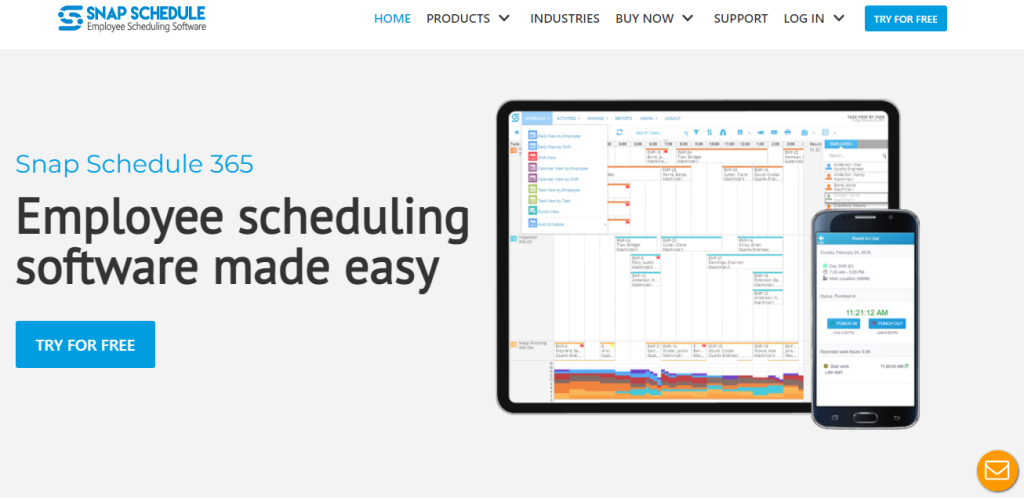 Snap Schedule offers three products: Snap Schedule 365, Snap Schedule Premium, and Snap Schedule. The software saves your time when it comes to employee scheduling. You can:
control labor costs,
calculate overtime,
time off,
Also, all employees can access their schedules on their mobile phones and communicate, all to increase productivity.
7. Deputy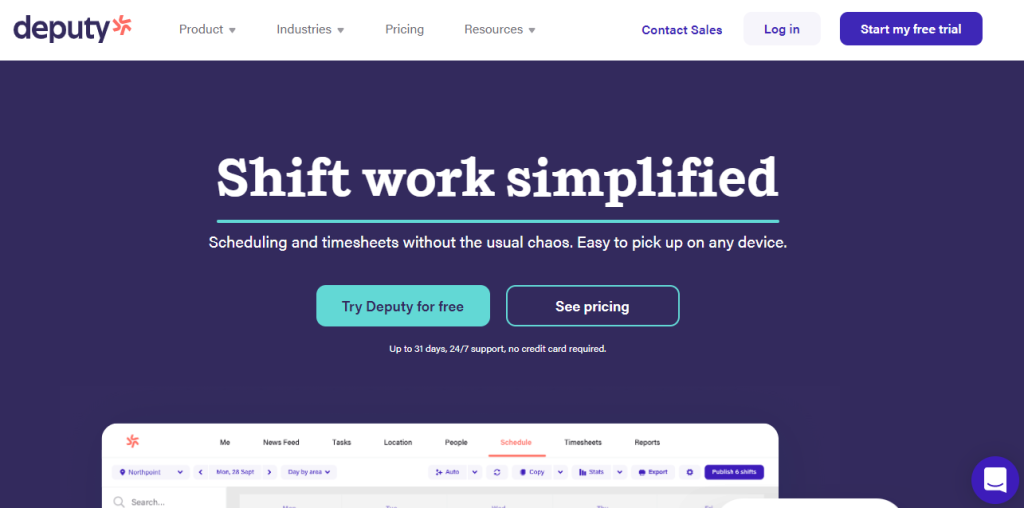 Using Deputy when managing your business has proven to be very useful and time-saving. It offers many practical and helpful features, such as:
time tracking,
scheduling,
administrative dashboard,
PTO and leave management,
newsfeed,
payroll, etc.
Also, this software offers you an app so you can use it on your mobile device.
8. ActiPLANS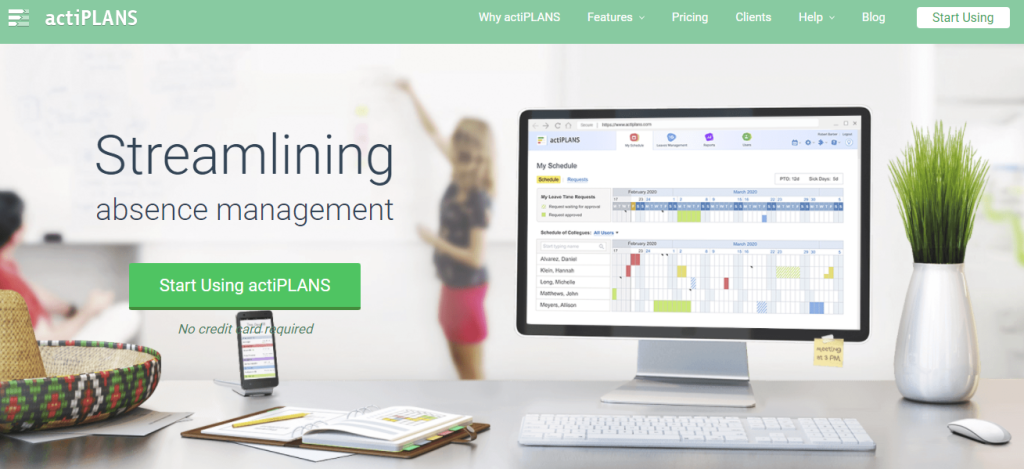 Another helpful software when it comes to employee scheduling is ActiPLANS. It enables quick and easy communication between employees and managers and allows calculating paid time off, access to all needed information about availability, and many more.
Another feature that makes this software appealing to employees is the automatic approval of leave requests, which simplifies and saves time in the absence management process.
9. Resource Guru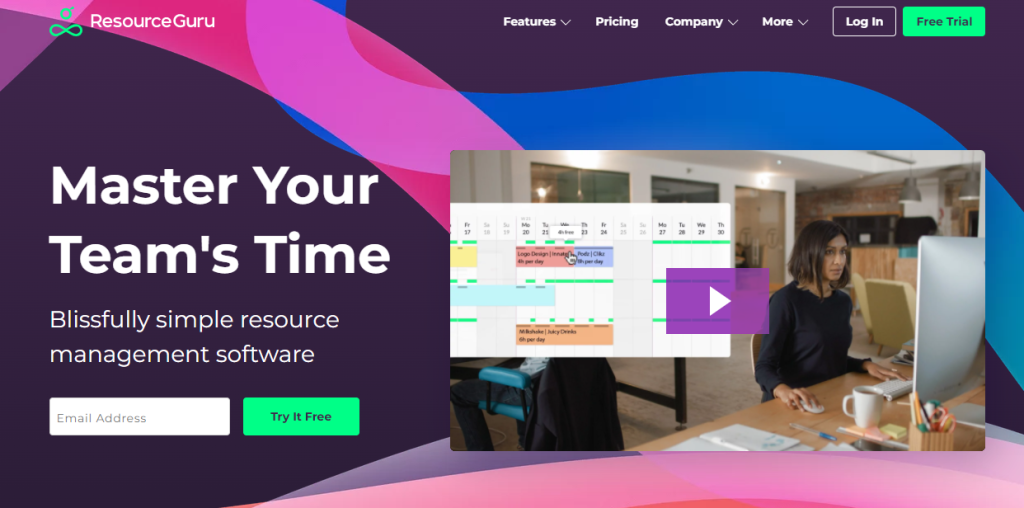 Resource Guru is designed to make your work user-friendly and save time. This resource scheduling software allows you to quickly update everything and keep up with all the news in one place with just a few clicks.
Your employees can use the leave management features to let you know about their vacations, sick days, maternity/paternity leave, and other reasons for absence.
10. Zoomshift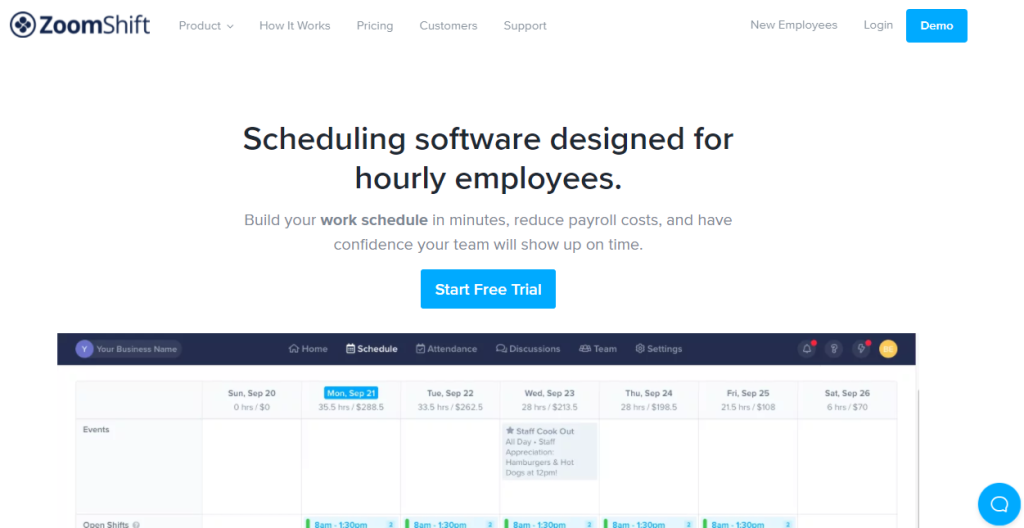 Zoomshift is a simple platform that offers you many features to save your time by making work schedules faster. With a mobile app or just from your desktop, you can track hours, customize payroll reports, etc.
It will also allow you to use various templates, share them via email, text, push notifications, and communicate with your employees' locations.
Conclusion
Lastly, all of the above have their advantages and disadvantages. Still, it is essential to say that choosing the software that suits your needs is up to you. But also, that will make your job easier, your employees happier, and your career more successful.