The COVID-19 outbreak significantly intensified the need for telehealth solutions and medical application development among healthcare providers. And in fact, the urge for such solutions is here to stay as people have gotten used to the convenience of telehealth services and increasing access to healthcare. Telehealth is a broad concept that includes the following:
synchronous or direct interaction between doctors and patients via video or phone calls

asynchronous or remote exchange of patient data via diverse digital means such as electronic medical record (EMR) system
You can ensure an end-to-end telehealth experience for your patients by incorporating synchronous and asynchronous digital solutions in your healthcare practice. In this post, we discuss how to build a telehealth platform suitable to your organization's needs and useful for your patients and the benefits and challenges of telehealth.
Custom or ready-made telehealth platform
Your needs and priorities define which way to go: custom telemedicine software development or implementation of a ready-made solution. Let's discuss the advantages and disadvantages of both ways.
Ready-made telehealth solution
Pros: 
All set to go. 

You can immediately implement this solution into your daily medical practice by choosing the fitting subscription plan. Thus, you skip the development phase and have access to all the features. Such an option especially fits companies that need an urgent solution without large upfront investments.

Foreseen compliance with healthcare laws and regulations. 

Often vendors of ready-made telehealth platforms are well-aware of the healthcare market requirements and provide you with services that already meet all the healthcare laws and regulations like HIPAA in the US. Based on your location, you can look for a vendor that ensures compliance with local legislation. For instance, a telehealth vendor in Sweden, Curoflow, ensures from the get-go that their solution is GDPR-compliant.
Cons:
Subscription fee. 

Even though there is an illusion that you pay less for ready software, it is a big amount in the long run. Plus, you don't always get the expected quality for your money. The right option would be to find software vendors that at least offer trial periods.

Limited integration capabilities.

The statement that if you choose an existing software solution, you won't need any IT team support isn't true. You'll still have to ensure that your solution integrates with all the rest of the healthcare software in your organization to deliver truly end-to-end digital services to your patients. And often, third-party vendors may have rather limited integration options to which you'll have to adjust.

Many tradeoffs. 

With ready software, you'll have to agree on many tradeoffs as such companies cannot tailor their telehealth platform to fit everyone's needs and have to provide more generalized solutions. However, if you find a vendor that more or less meets your expectations, you can readily go for the ready-made option.

Unexpected shutdown. 

With third-party vendors, you always risk that even the best telemedicine platforms may one day cease their work and, consequently, stop supporting their products. Then, you'll have to accommodate and either search for alternatives or decide on costly yet rewarding custom telehealth development. For instance, a prominent telehealth services provider Chiron Health announced that they would shut down their platform on the 4th of November 2022.
Custom telehealth app development
Pros:
Best-fit solution to your needs.

It's an obvious but critical benefit of custom development. When a software development team begins with your project, they start with getting to know your business and composing all the functional and non-functional requirements you have concerning your future software. And the project outcome is always unique that fits only your organization's needs. All the integrations are considered beforehand, and all the required compliances are.

Ongoing support. 

Usually, when you're done with your software project, your cooperation with the software development team is never the end. Trusted software partners that truly care about your success will always be there for you in case you need an update of your system or to fix any issues. Plus, your custom software won't have an expiration date, and once you develop it — it's yours and only yours.
Cons:
Large upfront costs.

You'll have to invest more in the custom software development process than you would pay for the subscription. But once the product is released, you can use it for years without additional monthly or yearly costs.

Time-consuming process.

Of course, custom development takes time. You'll need to find a suitable software partner (in case you don't have fitting in-house IT specialists) with healthcare expertise and an understanding of the market. Then, your team will guide you through the whole software development lifecycle until you get what you need. Whether it's all worth it — you decide.
The next section will cover the benefits your healthcare practitioners and patients can get from integrating a telehealth platform.
Benefits of telehealth platform development for clinicians and patients
According to the 2022 Clinician of the Future survey conducted by Elsevier Health and Ipsos among 2,838 physicians globally:
only 51 percent of physicians say that they have enough time to take proper care of their patients

only 57 percent of respondents agree that they have a good work-life balance
88 percent of clinicians claim that being tech-savvy is much more critical now than a decade ago
63 percent of respondents expect that most doctor consultations will take place online in the next ten years
Thus, the key benefit of implementing telehealth technologies for clinicians is to help them work less but more effectively with fewer in-person visits and better patient management. Additionally, physicians themselves realize that it's important to evolve in delivering digital healthcare services as this knowledge will make them more in demand in the future.
Speaking of patients, they can also largely benefit from using telehealth solutions:
Convenient appointment booking. 

Fewer phone calls for the hospital and more convenience for patients with the possibility to book an audio or video call with any doctor and choose a suitable time and data via a telehealth platform.

On-demand consultations. 

For instance, if your organization allows patients to order individual guidance from a certain clinician, patients can use the telehealth platform to order on-demand consultations in case their health condition worsens.

Medical support during vacation.

When leaving their native countries and cities, even for a while, people would love to keep in touch with their clinics and doctors in case they need quick help in the new country. It's especially critical for patients with medical conditions that must be regularly monitored.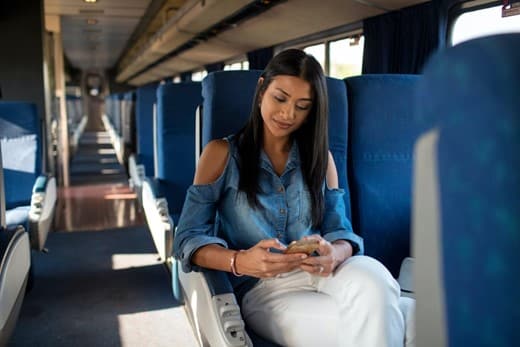 The list of benefits goes on, but what barriers to telehealth might you face when implementing such software in your daily medical practice?
Typical challenges to consider
Launching a new software project is always a challenge and a risk, but it's always worth a try. Even if you eventually realize that's not what you need, you still get valuable experience for your future digital projects. But to be better prepared, you should thoroughly consider all the challenges that might happen on your way so that they don't catch you off-guard. Here are some we can think of, but you can prolong this list and add some of your own.
Legacy healthcare software. Before embarking on telehealth platform development, you should find out your organization's current state of digital transformation. It can be that the telehealth solution isn't the first place from which you should start, as you still use lots of siloed legacy systems that have to be replaced. And new software will only exacerbate the problem by slowing down instead of boosting your service delivery. You can consider IT consultancy services first to decide whether it's feasible and reasonable for you to develop telehealth software.
Risk of low adoption rates. It might be the case that your clinicians and patients won't be eager to use telehealth software right away. You'll need to consider how to promote your telehealth platform to make it attractive to your employees and patients. Another option could be developing an MVP first to test this concept and then go for a full-fledged version.
Lack of skills and training. Knowing your medical staff's potential for using such software is critical. If they lack skills and understanding of telehealth software, you can consider preparing training tutorials for them to quickly grasp the essence of the new telehealth solution.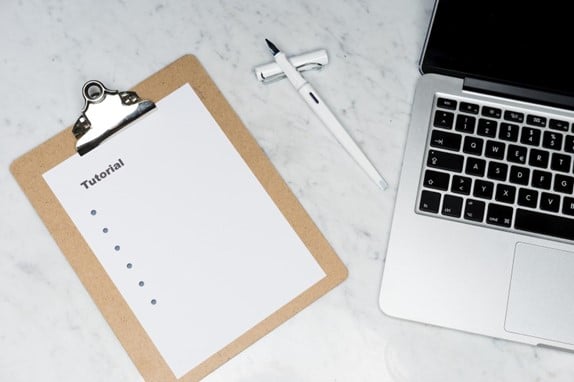 Our final tip would be that you should always keep in mind your current business model to weigh all the pros and cons of telehealth software development. 
Final thoughts on future support and improvements
You can further enhance your telehealth platform with new features or refresh its UI/UX to better fit the inflow of young patients. If you choose a skilled software partner with wide healthcare tech expertise, you can also count on them for further software enhancements or proper infrastructure maintenance so that you can seamlessly use this software.
Developing a telehealth system should motivate you to introduce more digital solutions with time to become a true digital leader in the healthcare industry and deliver best-in-class healthcare digital services.