Creating a sitemap for your website is essential for improving your SEO and making it easier for search engines to crawl and index your pages. There are a couple of different ways to create a sitemap on any website, but using WordPress can be as easy as installing a plugin.
Once you create your sitemap, you can submit it to Google Search Console, Bing Webmaster Tool, or other platforms of the search engines where you want your site to rank. Let's discover the best WordPress sitemap plugin for your website and how to optimize it.
Best Sitemap Plugins
There are plenty of plugin solutions for generating and maintaining sitemaps, yet a few are known and established. Each plugin has features and capabilities, so choosing the one that best meets your needs is essential.
Yoast SEO

This plugin is one of the most popular SEO plugins for WordPress, and it also has a built-in feature to generate sitemaps for your website. Yoast SEO lets you easily include or exclude specific pages, posts, and taxonomies from your sitemap. A neat thing about it is that it automatically notifies search engines when you make changes to your sitemap.
Yoast SEO is also great for other aspects of SEO optimization since it is also a solution for optimizing articles for desired keywords or changing the meta description of any page or blog post. This plugin comes with free and premium subscriptions, and the sitemap feature is available in both.
XML Sitemaps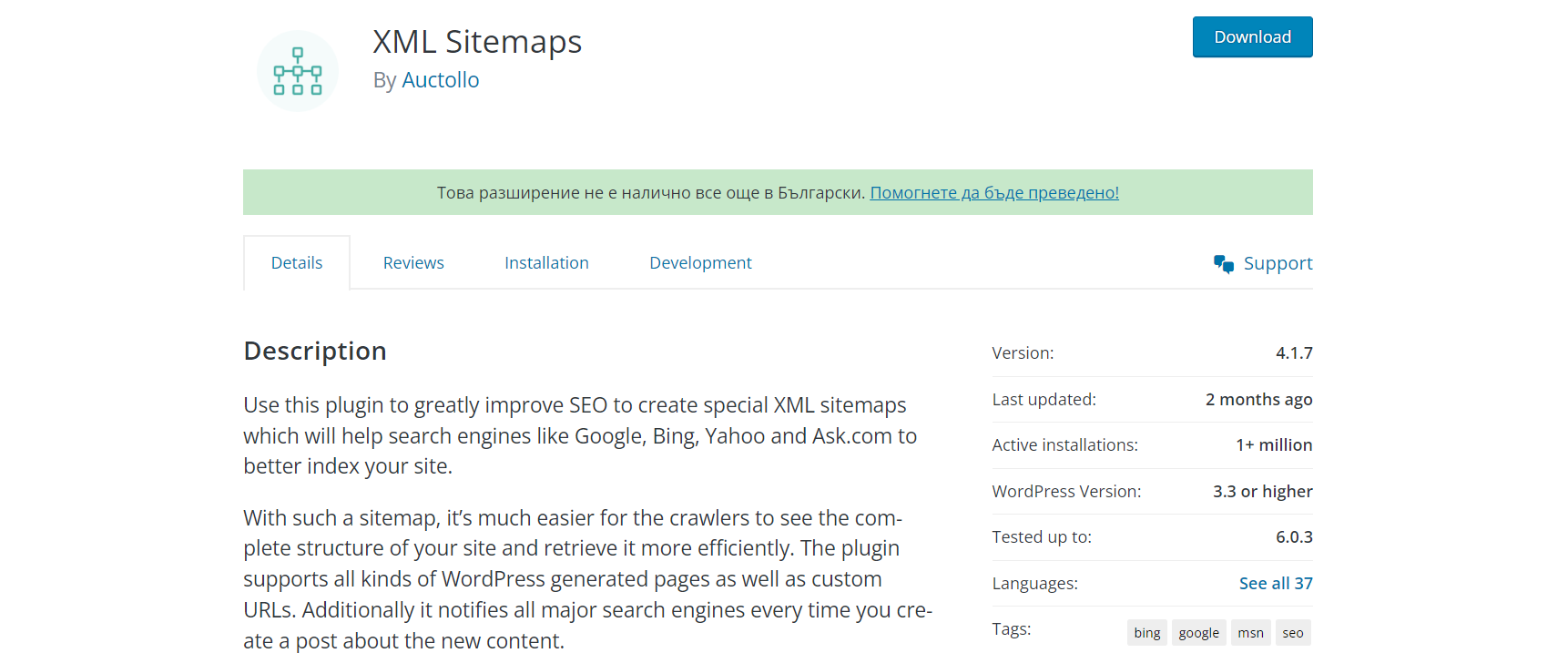 If you are looking for a lightweight WordPress sitemap plugin that will only be used for sitemaps without any extra features, then XML Sitemaps is the way to go. The creator of this plugin claims that it will create special sitemaps optimized for Google, Bing, Yahoo, and Ask.com.
XML Sitemaps supports all kinds of WordPress pages as well as custom URLs. It also notifies all major search engines whenever you create a post or page. This plugin is free and under GPL license, which means you can use it on your personal or commercial website.
All in One SEO

All in One SEO is one of the most popular WordPress plugins for search engine optimization. It is used by over 2 million users, making it a highly reliable and trustworthy plugin. A nice feature of the sitemap module of this plugin is that it can generate news and video sitemaps, which are highly in demand with search engines, making their results more interactive and user-friendly.
How To Create and Optimize Sitemap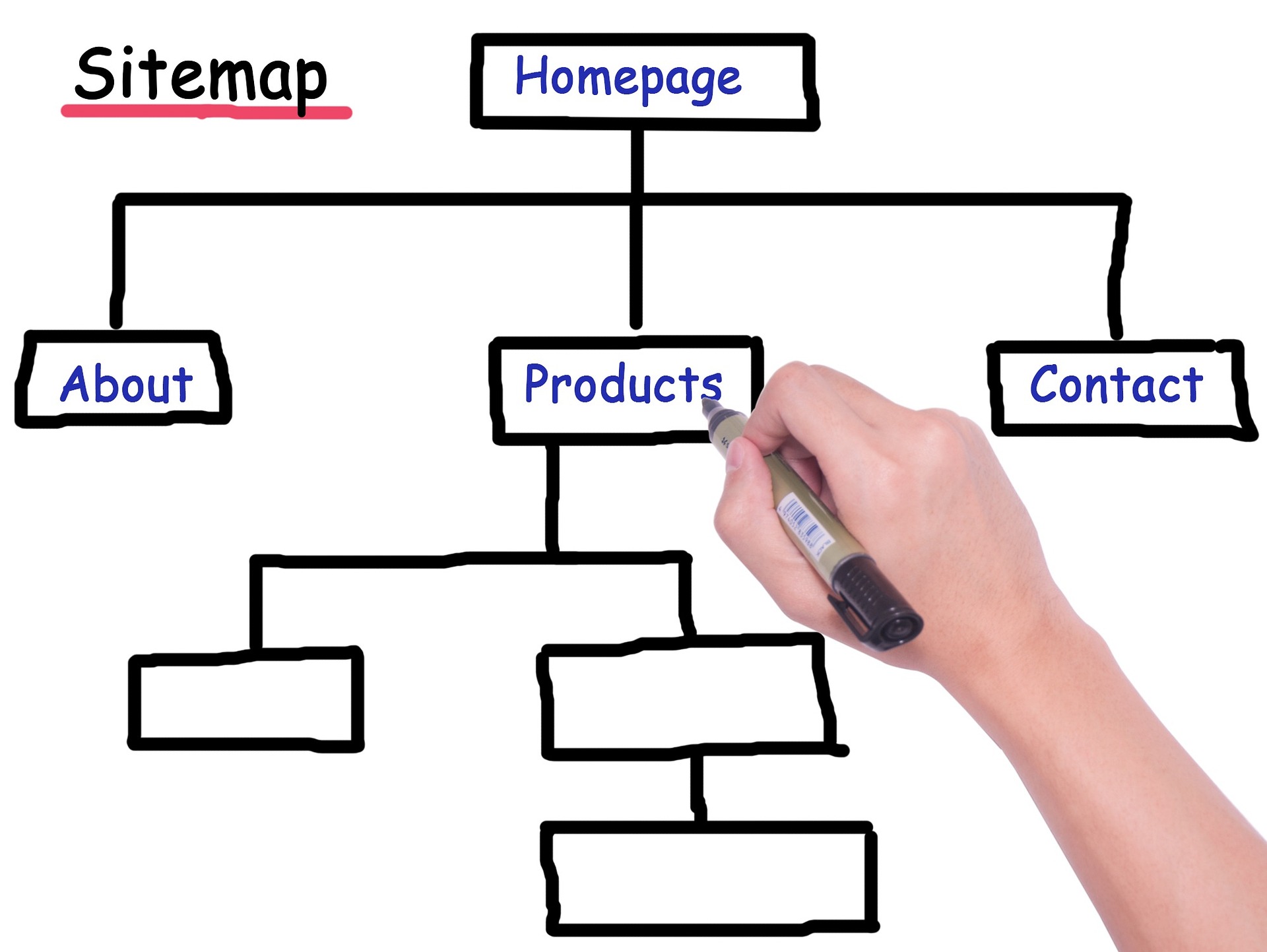 Creating a sitemap will defer from the WordPress sitemap plugin you choose, but some general steps include installing it, activating it, and enabling the sitemap option. All this is done through the WordPress dashboard of your website and takes only a couple of minutes. The three solutions we mentioned in this article don't require coding skills or editing of existing files. The setup is done with a few clicks.
Once you have created your sitemap, optimizing it for better SEO is essential. Your sitemap should be organized in a logical and easy-to-understand manner. Grouping similar pages and using clear and descriptive labels for each section is necessary. Most plugins will update your sitemap automatically, yet it's good to keep track of this.
Final thoughts
There are many different things to consider when creating and optimizing a sitemap, such as prioritizing pages and including photos and videos. The final step is to submit your sitemap to the search engine webmaster tool only once you have verified that all of the links and pages included in the sitemap work properly.
Besides sitemap plugins, it is vital to include security plugins like WP Login LockDown to protect your WordPress site. While sitemap plugins focus on improving search engine visibility, security plugins prevent unauthorized access and reduce potential threats. WP Login LockDown is specifically designed for WordPress login pages and enhances security by limiting login attempts and blocking suspicious IP addresses. By using this plugin, you can effectively prevent brute-force attacks and lower the risk of unauthorized access to your site's admin area. Combining sitemap plugins for SEO and security plugins like WP Login LockDown provides a comprehensive approach to protect your WordPress site and maintain a secure online presence.