Currently, there is an enormous shortage of developers on the market, so it is getting even more complicated to find qualified new employees. Building a new in-house team of developers sounds like a nightmare, and the hiring process would take ages. In such a situation, when you need a unique team of professionals as soon as possible, the best solution is to hire an outsourced team that would work for you long-term.  
What is a dedicated development team?
A dedicated development team usually represents an outsourced team of highly skilled developers that can be hired by a company when needed. They primarily do not collaborate with the in-house team but rather solve different and more complex projects. For example, if a company wanted to create a new product that the in-house team might not accomplish so quickly, it would give the dedicated development team such a project. 
Why should you hire one?
You might need a dedicated development team for your business for many reasons. Firstly, hiring such a team would be the best solution if you are just starting with it, moving rapidly, and creating new products from scratch. Furthermore, if you are new on the market and do not have a lot of experience in developing, you will certainly need someone experienced in this area to run the whole thing. 
Moreover, companies that have planned some big projects usually cannot do it all by themselves because they do not have enough in-house employees. This is where a dedicated development team would be helpful. In other words, such a team should be hired whenever there is a need for the implementation of new products and technologies or just extra assistance in the company.
Who should be a part of that team?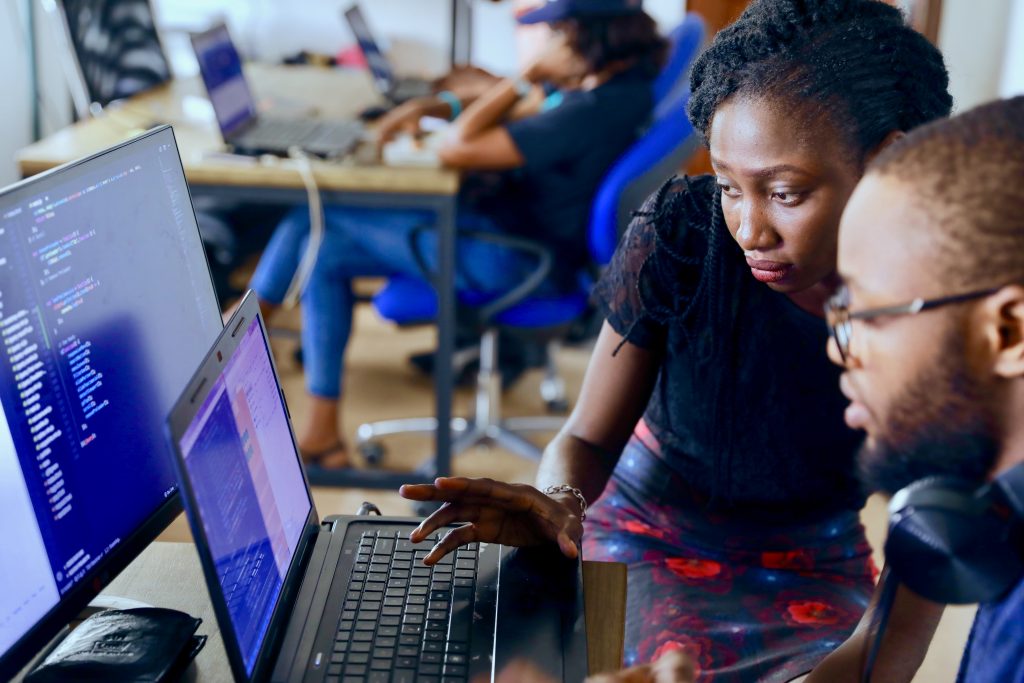 Every dedicated development team comprises the experts your business needs and is assembled specially for you. Usually, a software development team consists of project managers, business analysts, Developers, Designers, and Quality Assurance Engineers. Some roles that might also be included in the team are Tech Lead, Team Lead, or Solution Architect. With this lineup of people, you will be able to receive the most complex projects most efficiently. 
Project manager
To start with, the Project Manager takes care of the planning and setting up of everything regarding the project, distributes the tasks within the team, oversees the execution, and interacts with the client who hired them. 
Business analyst

Every business analyst has the task of tech researching and conducting a whole business. He has to set the goals, ensure that the final product complies with the company's goals, and analyze the processes.
Developers

Developers do all the coding to actually put the product to life and are usually divided into front and back-end engineers. The first ones have to take care of the customers while developing the product, while the second deals with the parts that customers cannot see. 
Designers

As the name suggests, designers deal with the product's design and ensure that it suits the client's and customer's needs. 
Quality assurance engineers

Quality Assurance Engineers are tasked with testing the final product to ensure it meets all set goals and requirements. 
Conclusion
Hiring a dedicated development team is always a good idea when experiencing troubles regarding a particular project. The best solution is to hire such a team remotely and give them tasks that an in-house team might not succeed at. Assemble the team by your own needs and get started with it.