Have you ever found yourself in a situation where you needed someone's professional email address but did not have a way to access it? Perhaps you wanted to reach out to an employee of another company, an influencer, or a potential business partner. Still, you were not able to find the correct contact information. This is precisely the reason why Tomba exists. 
There might be numerous reasons why you are looking for a particular email address. It mustn't fall into the wrong hands if you want to send a critical email to a specific person. Another thing is that only a small percentage of emails receive a response. Of course, if the right person receives and reads your email, the chances are better that you will receive the wanted answer. Luckily for you, there is a perfect solution for finding a proper email address that we will describe thoroughly. 
What is Tomba?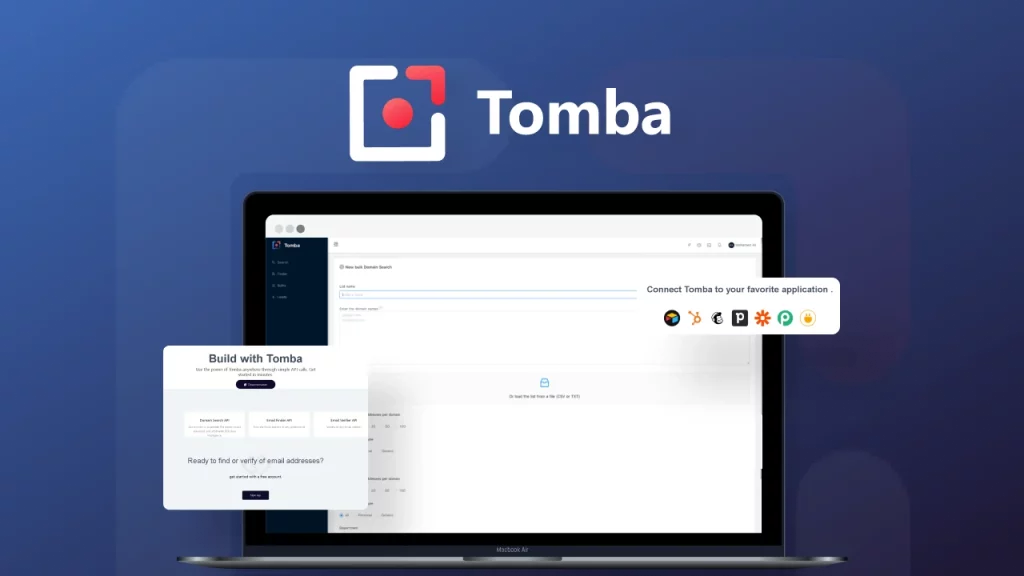 Tomba is a handy tool that will make your professional life much easier. It is easy to find professional email addresses from any website in seconds so that you can connect with the people that matter to your business. For example, imagine that you have a service to offer to some company whom you think would be interested in your offer and want to reach out to it. The main problem is that you do not have the proper contact info of anyone who works in that company. Even searching online, you cannot find anyone and get disappointed. With Tomba, this may never happen. 
What are its features?
Domain Search

Email finder

Email verifier

Phone finder and verify

Enrichment (released)

Author Finder (release)

Technology Data (soon)

Bulk tasks (domain search, email finder, email verifier, Author Finder, Enrichment)

Team management

Lead management

Extensions available as Chrome, Firefox, Edge, Opera, and Safari

Google Sheets & Microsoft add-ons

CRM integrations

API & webhooks
Tomba finds email addresses in the blink of an eye using a particular method. This tool uses a combination of these two techniques:
collecting publicly available professional emails online using TombaPublicWebCrawler

guessing email addresses by using algorithms.
Tomba will try to match contact with the current position, phone number, Twitter profile, LinkedIn profile, country, sources, "last seen," "still on the page," URL, gender, and many more. 
There are many reasons why Tomba is a perfect choice for you. It is straightforward to use, intuitive and offers various features. It is developer ready and updated by default regularly. This tool covers the whole world, uses unique data, and runs within milliseconds worldwide. It is available as Extensions, PWA, Google sheets, and Microsoft add-ons.
What can I do with Tomba?
find email addresses

find company information

check company social profiles

check email pattern

find emails for a specific job title

find a specific person's email

every email comes with a Confidence Score

export the email addresses found in CSV

you can save it in email by clicking the save as lead button

edit your leads, add fields and help your team in channeling

add special notes and help your team to focus better on activities

Share leads and Bulks with team members 
Conclusion
Meeting your prospects, generating more leads, and having more interaction has never been easier. Tomba offers many possibilities for expanding your business and finding everyone you need. It is a tool that will make all your emails go to the right hands and save you a lot of time and energy.