Do you want to boost your business productivity? LinkedIn automation is one of the best ways. This solution allows users to put in many redundant tasks like connection requests, profile visits, skills endorsements, and much more.
But what is the best automation tool for LinkedIn? Various LinkedIn automation tools come with different pros and cons. Hence, it is vital to choose the right solution as the wrong one may risk your account safety and even get you banned from LinkedIn. Besides, look for a safe solution that is more powerful and packed with advanced features.
So, if you have ever wondered which LinkedIn automation tools are best suitable for you and your business, then this post on Dux-Soup vs. Dripify comparison is here to assist you!
Dripify Pros and Cons
Dripify LinkedIn is amongst the best Dux-Soup alternatives that help users in lead generating. The platform is designed for individuals and businesses who rely on the site to sell/advertise their products.
Hence, it's a flexible LinkedIn automation tool that could help your marketing team create more leads and sell more products on autopilot. Besides, here are some pros and cons of Dripify, which can give you a better idea of this platform:
Pros
Excellent Customer Support
Easy-to-use interface
Cloud-based technology
Well-explained tutorials
Cons
Data download not impressive
Inadequate reporting
Dux-Soup Pros and Cons
Are you a new user for LinkedIn marketing? Dux-Soup is one of the easy-to-use automation chrome extensions platforms. It markets itself as growth hacking software that can take over and automate all of your LinkedIn activities.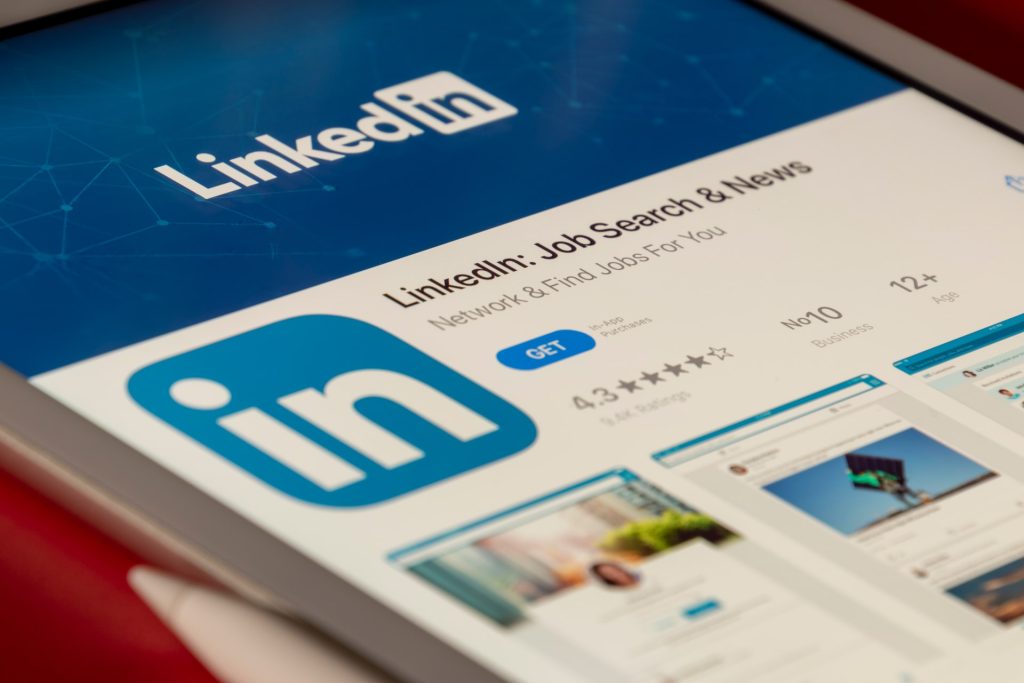 Whether you want to automate profile visits or outreach, LinkedIn posts, its functionality automates lead profile views, skill confirmation, and followers. It can even automatically target leads on your behalf.
Moreover, Dux-Soup is available for free download. To get a better idea, knows the pros and cons:
Pros
Powerful automation
Easily set up drip campaigns
30-day money-back guarantee
Easily upgrade
Cons
It only works on Chrome Extension
Less Advanced features
The user interface is not intuitive
Why Choose Dripify LinkedIn Automation in 2022?
As you know, there are numerous LinkedIn automation tools available online in which Dripify appears pretty fortunate. This solution automates generating leads and closing transactions even if your system is turned off.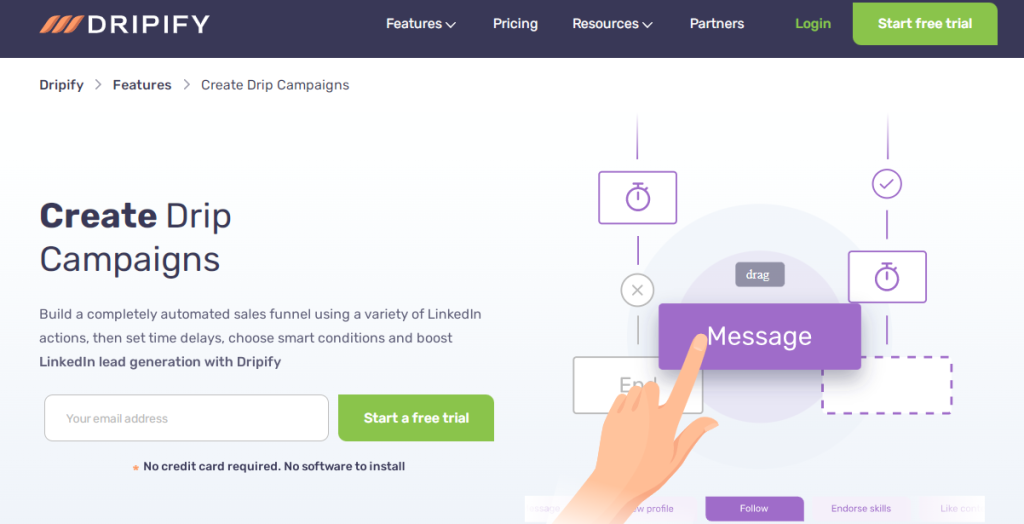 Besides, the software connects to your LinkedIn account and helps you to create a sales funnel using LinkedIn behaviors. Here are some attractive features you can take benefits of:
Extra Safety Algorithm
Dripify uses cloud-based technology to keep your LinkedIn account safe and secure. You also get a unique IP address that makes sure all LinkedIn actions are made naturally without causing suspicion.
LinkedIn Scraper
Dripify has a great feature called LinkedIn Scraper that scrapes profiles and exports LinkedIn contacts to CSV files with lots of important data. So, whether it is phone numbers, email addresses, or any other task, with the help of Dripify, you can do it in a few clicks.
Team Management
If you want to manage your entire sales team easily by onboarding, use the control panel in Dripify. It allows users to assign roles and view their LinkedIn performance with just a few clicks.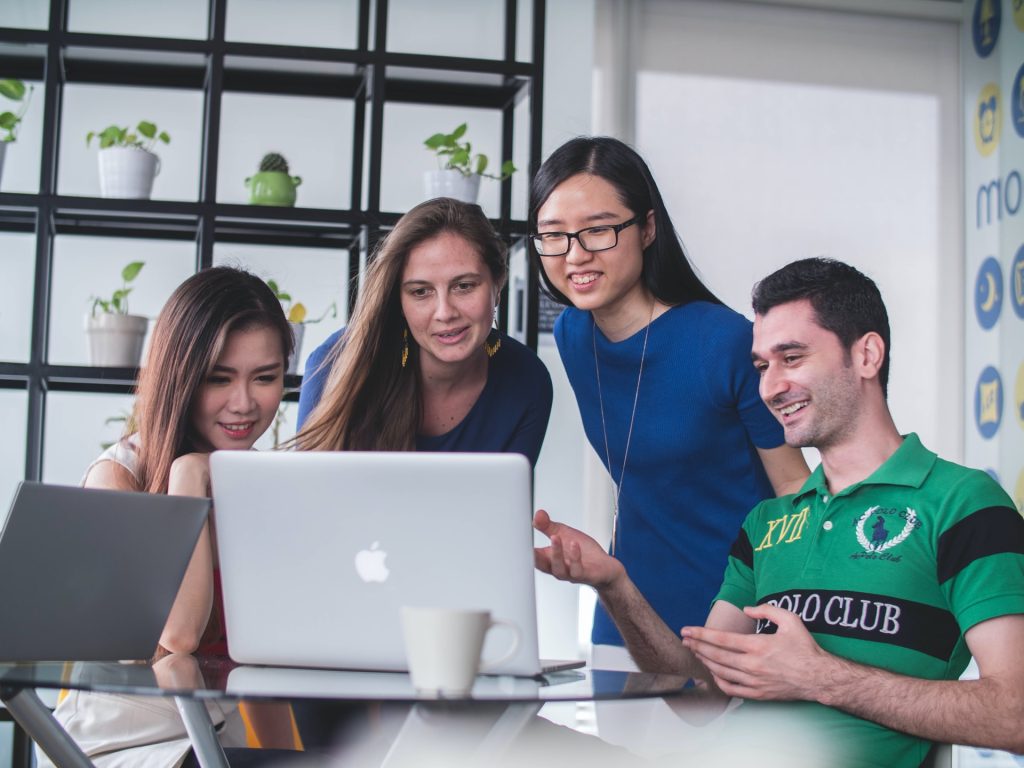 Advanced LinkedIn Analytics
With Dripify advanced technology, users can assess overall LinkedIn performance by observing detailed LinkedIn metrics and statistics. Its advanced LinkedIn analytics include profile usage stat, engagement rate, and campaign activity.
Create Drip Campaigns
Dripify allows users to build a completely automated sales funnel. Use an assortment of LinkedIn actions, set time delays, select smart conditions, and enhance LinkedIn lead generation with Dripify.
Hence, LinkedIn Dripify is a unique solution for automating work on LinkedIn and comes with an extensive set of features – 24/7 customer service, a user-friendly interface, and more.
Why Choose Dripify Over Dux-Soup
Dux-Soup is a Chrome extension. So, all you have to do is install it and get started! Overall, it is one of the easiest lead generation tools, to begin with. But if we talk about Dripify, it is a compelling and advanced solution in terms of features.
To know more, check out Dripify vs. Dux-Soup comparison report table below, and then make your choice.
| | | |
| --- | --- | --- |
| Features | Dripify | Dux-Soup |
| Free Trial | Yes (7-days) | Yes (7-days) |
| Standard Price | $11.25/month | $15/month |
| 24/7 Customer Support | Yes | No |
| Web Access | Yes | No |
| Lead Exports/Import | Yes | Yes |
| A/B Testing | Yes | No |
| Zapier Integration | Yes | Yes |
| Performance Automation | Yes | No |
| Advanced Algorithm | Yes | No |
Hence, Dripify LinkedIn automation software has excellent benefits and more advanced features. Some of them are:
Higher acceptance rates: With an 82% acceptance rate on average, Dripify takes your LinkedIn lead generation to another level. Switch your LinkedIn account on autopilot and let Dripify auto-follow, like, or view profiles of those who ignore your connection requests. Even Use more than 15 variables in the invitation note to improve personalization.
Outstanding message response rate: Dripify users get an average of 55% responses to their messages. You can get warm leads up by Auto Endorsing, Viewing, Liking, and Following before sending sales messages. Moreover, Dripify uses the "Message Viewed" and "Message Replied" triggers and boosts message adaptation with 15+ key factors.
Conversion rates: Dripify leads in conversion rates at an average of 94%. With the advanced campaign creation features, message alerts, multiple A/B testing options, and more robust elements built into the tool, you can close deals you have never imagined.
Conclusion
If you're looking for a solution to build an automated LinkedIn strategy, Dux-Soup vs. Dripify post will guide you. Both the options offer robust features, but Dripify is conclusively a platform for everyone to consider.
Hence, creating LinkedIn prospecting campaigns using Dripify can be one of the best choices. It is the most advanced LinkedIn automation and lead generation software on the market. You can select desired automated LinkedIn actions, delays, and conditions.
In addition, advanced statistics are available for download, including key indicators, conversion rates, and team data.
So, don't wait! Just try its free trial today and generate leads on LinkedIn!