We have had numerous articles written about plugins. WordPress plugins extend the system's functionality in ways that the system does not. So, when it comes to your WordPress site, almost anything is possible.
But, since there are so many plugins on the market, it is sometimes too hard to pick a few that you want to use. Even though you are not limited in the number of plugins you can use, you do not want to overburden your site and cause it to slow down.
Now, let us present you a few plugins, in our opinion, that you need to consider including in your WordPress site.
Coming Soon & Maintenance Mode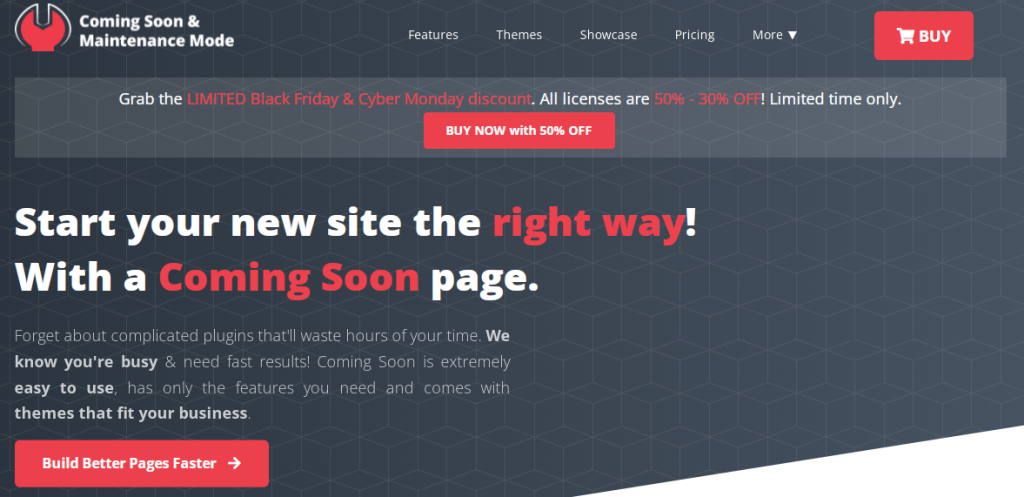 This plugin is one of the most useful plugins out there is Coming Soon & Maintenance Mode. Since your site goes through tons of changes, it is sometimes needed to notify your visitors that the page is not unresponsive but only down because of maintenance.
Also, make sure to inform them that the site will be available soon. It is incredibly user-friendly, and you will quickly learn how to use all of its features.
Speaking of features, it comes with an extensive image gallery, rebranding of the plugin without using any code, around 170 themes, SEO setup, and much more. When it comes to its pricing, it comes with three plans.
The cheapest one is $39/year, and the most expensive one at $199/year. These prices are reasonable, especially considering how fantastic the plugin is.
Sendinblue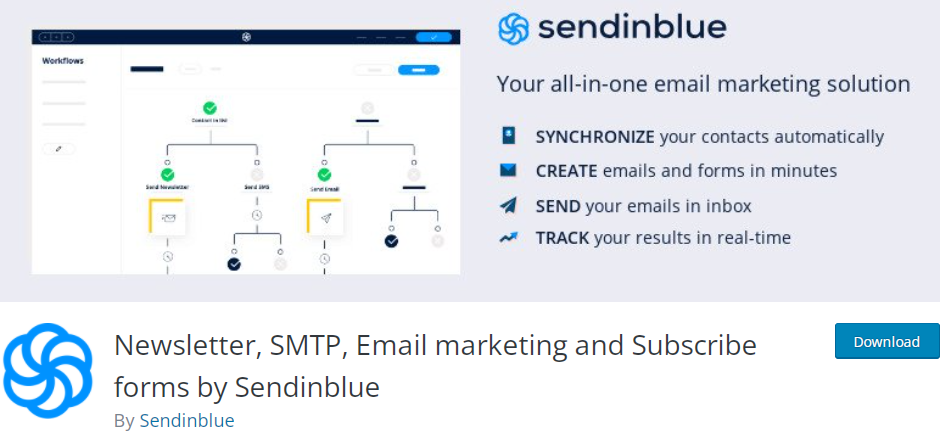 Sendinblue is another excellent feature that comes with plenty of rich features. It is perfect for email marketing. The plugin allows you to design your subscription forms to match the look of your website.
You can embed the forms anywhere on your website, making them ideal for visitors who change their minds about receiving emails. You can easily create emails or use a pre-made template thanks to the drag and drop option. These are only the most impressive features, but the plugin has tons more.
Subscription forms, contact lists, marketing campaigns, transactional emails, and marketing automation are just a few of the features available. The plugin has a strong support team, so you have someone to talk to if you have any problems. But, along with using this, hiring a marketing agency is recommended.
AIOSEO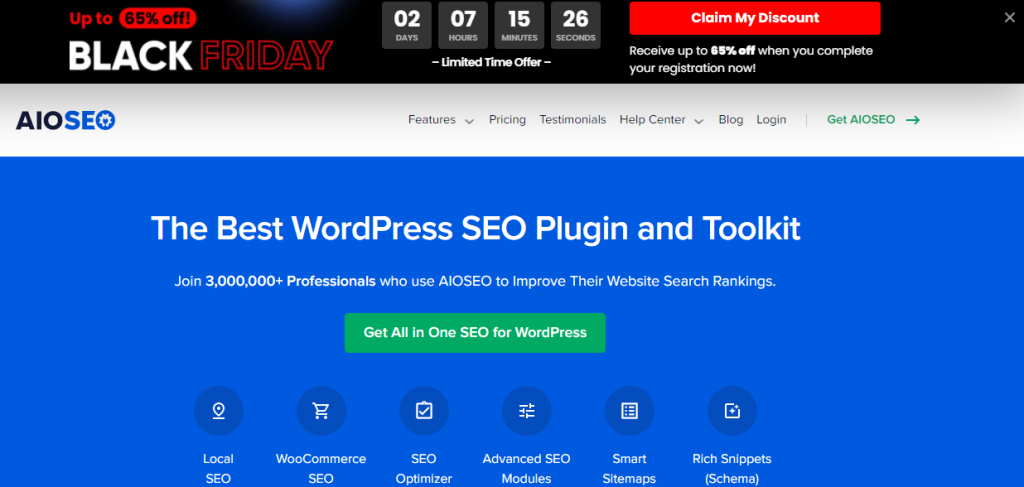 SEO is one of the essential aspects when it comes to your site. When it comes to the AIOSEO features, the list is pretty long and consists of local SEO, RSS content, social media integration, WooCommerce SEO, smart XML sitemaps, and many more.
The tool does not require any previous SEO knowledge and what to do to improve it. You leave everything to the plugin. The plugin goes through your site, scanning every aspect, and gives you detailed information on what is working great and what needs some improvement.
The most important thing for most marketers is measuring their SEO and comparing how it is going over time.
Jetpack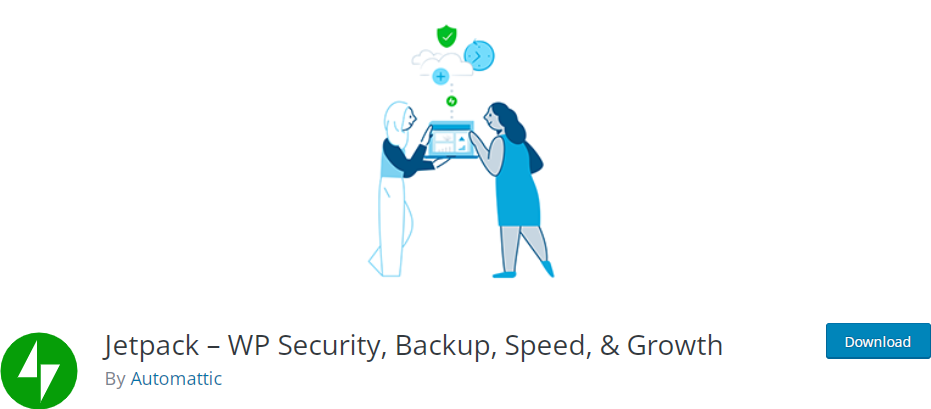 Jetpack, often marketed as a plugin for almost everything. And just like it says, the features it offers are unique and high in numbers. It helps your WordPress site with its speed, security but also traffic. In a word, its primary goal is site optimization.
When it comes to the features it provides, they are divided into a few broad categories. Still, the most notable ones are WooCommerce compatibility, payment processors for WooCommerce, and social media integrations.
There is also an extensive library of themes to choose from, including gallery and slideshows, subscriptions, contact forms, and much more.
When it comes to the more technical stuff, it provides you with detailed analysis, which can help you gain insight on what on your site needs improving and what you need to do to attract more people.
Smush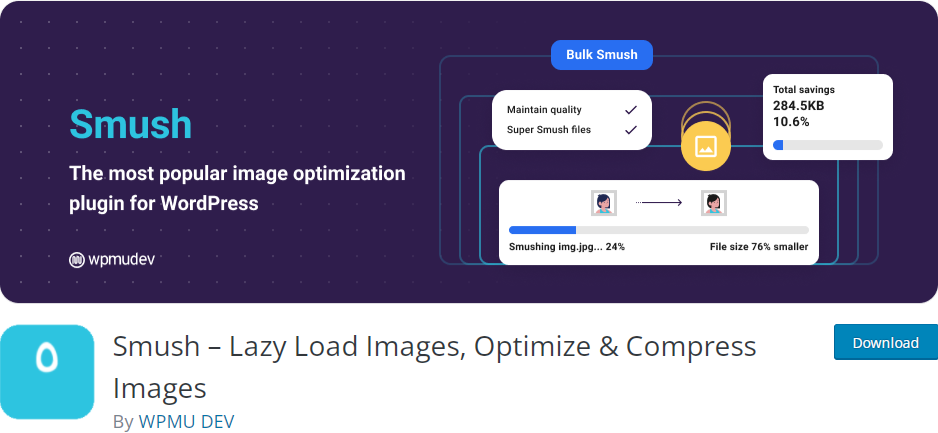 Smush is a fun plugin to deal with your pictures. The tool is free, so testing it out won't cost you anything, except for a bit of your time. Its primary function is to compress, resize, enable lazy load, or improve Google Page Speed. It is ranked as the best plugin due to its speed and high-quality features. Speaking of its features, some of the most mention-worthy ones are: 
automated optimization, 

image resizing,

lossless compression,

bulk smush, 

lazy load, 

Gutenberg block integration, 

incorrect size image detection, etc. 
You can find great reviews from people who have already tried and tested it on their website.
Conclusion
All of the plugins we have mentioned are definitely worth giving a closer look at. The plugins are specifically made to cover some different things on your site: emails, SEO, coming soon pages, and so on. That means if you want, you can invest in all of these.
Check the plugin's feature list before you decide on one. You know best what your site needs and what you need help dealing with, requiring a plugin.
We hope you have found this article helpful and found a plugin that is interesting to you.