Password managers are a simple and easy way to avoid forgetting all of the passwords you use online. Those can be the ones you use for Netflix, the important ones you need for business, and those you need for finance services.
Some password managers can be challenging to use, and their complex interfaces can exacerbate your problems. Furthermore, they endanger your data, privacy, and finances.
You will need a password manager that comes with a browser extension. You want the service to be compatible with all of your devices. That way, you can use them for online shopping, banking, and other activities.
The password manager should be open and honest about how it works and its information. The majority of reputable password managers use AES 256-bit encryption. That is the same amount of encryption used by most banks and government institutions.
Be sure to always look for a password manager that supports two-factor authentication. This way, even if your master password is compromised, your passwords are safe.
These 5 fantastic password managers are jam-packed with powerful, user-friendly features to ensure that your most sensitive information is always protected in 2022.
1. LastPass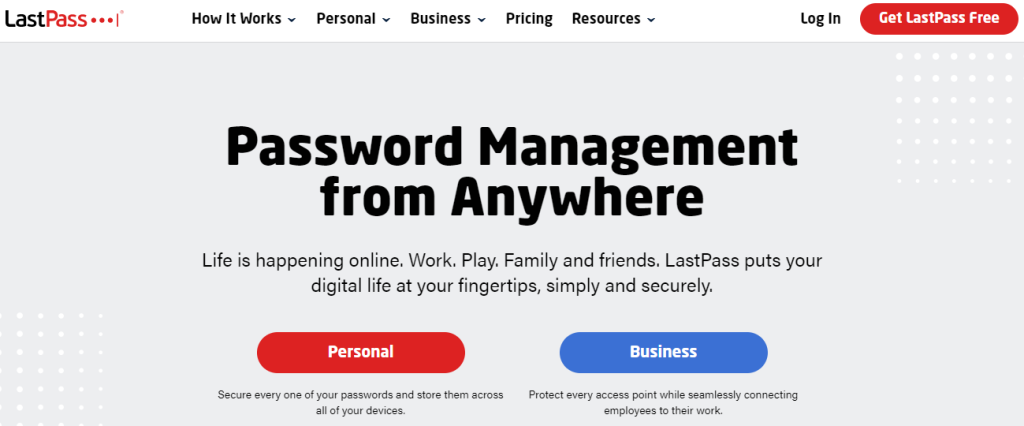 When you save a password in LastPass, you will always be able to have it when you require it. This password manager makes login quick and simple.
LastPass secures data on the user's end. It also follows a zero-knowledge guarantee, ensuring that anyone who gains access to LastPass servers will only see encrypted data. Anyone can only access your sensitive data if they figure out your master password.
Unfortunately, you can do that in a variety of methods. The built-in password module generates strong, unique passwords that are hacker-proof. Once you are ready to buy, your account will automatically fill in your payment and shipping information.
2. Bitwarden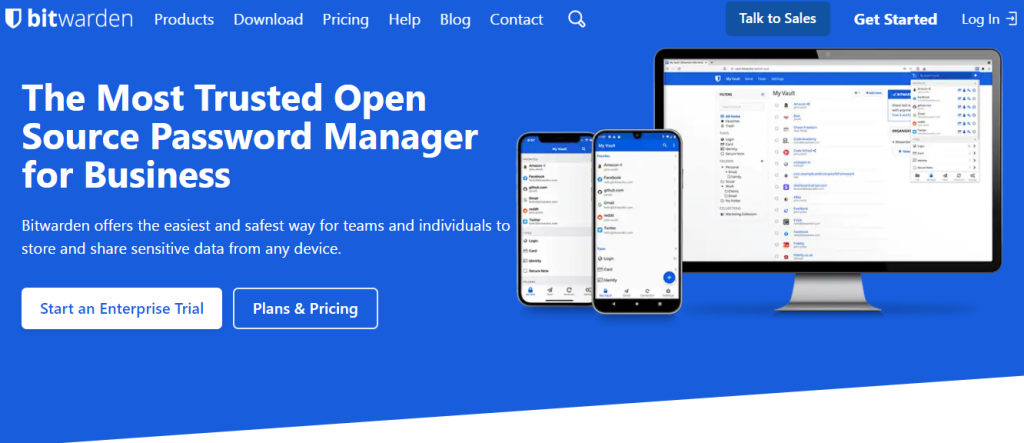 Amid escalating cybercrime dangers, password managers secure and protect your online data. Bitwarden makes generating, storing, and protecting unique passwords simple. You can also use it from any position or device, create a free account, and even invite a family member or a friend to join your two-person team.
Any personal information that leaves your device is encrypted from start to finish. Their global community vets and improves Bitwarden source code. Furthermore, they are constantly working on functionality and infrastructure security.
Bitwarden is free password manager software. It uses end-to-end encryption to protect your personal information. Start a free trial for your company. You can also enable your employees to save, retrieve, and exchange confidential information from any location.
3. RememBear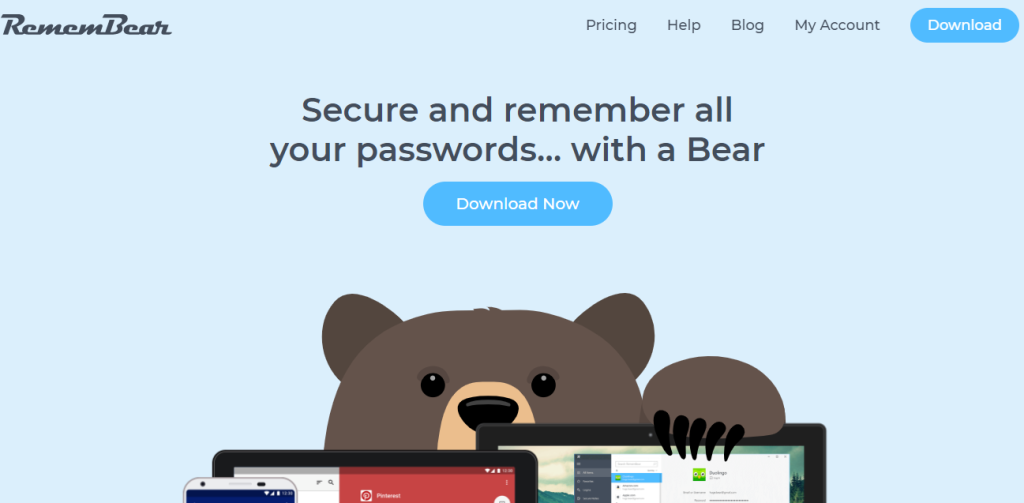 RememBear is a password manager that is both safe and enjoyable to use. It boasts outstanding security features. However, some of those features are a BitLocker and two-factor authentication. They are there to help keep user information safe on its servers.
RememBear is one of the most secure password managers available today. Its source code is open to the public and can be viewed at any time. This enables RememBear to address any security flaws as soon as possible.
Furthermore, independent researchers and third-party digital security auditors regularly audit RememBear. Its basic features, such as limitless storage of Logins, Notes, Cards, and Identity, access to RemmBear on any platform, a Secure Password Generator, and more, are all completely free.
4. Keeper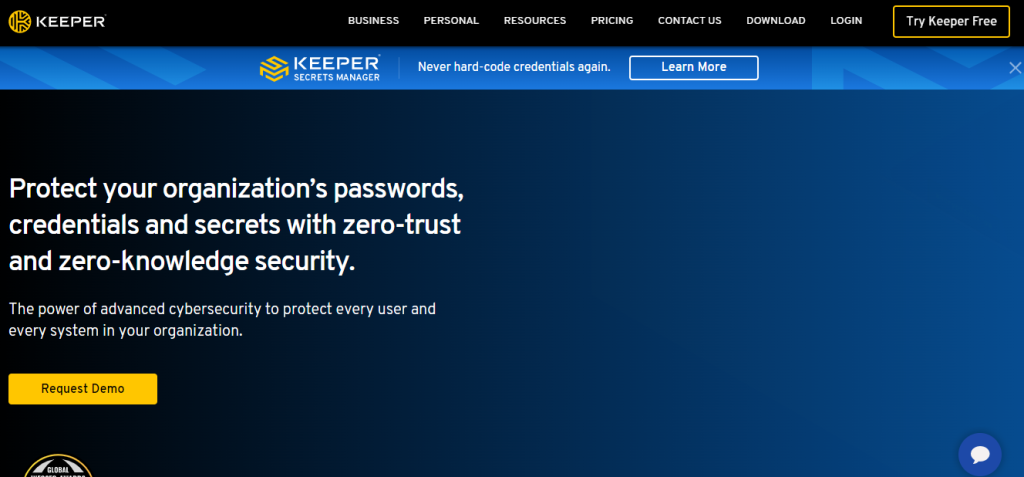 Your passwords, login details, and private information are preserved in a secure digital locker with Keeper. You may access and change all of your website usernames and passwords, and details. It also allows you to store essential files and photos in this section.
Keeper is an excellent solution for consumers who want a safe, easy-to-use, and feature-rich password manager. With a 30-day free trial, you can try Keeper. Keeper is a 256-bit AES encrypted password manager and digital vault developed by Keeper Security.
In addition, they provide a zero-knowledge structure and two-factor authentication. You can store online passwords, financial information, and other sensitive documents. Keeper also interacts effectively with browsers to autofill your passwords and payment information without difficulties.
5. Dashlane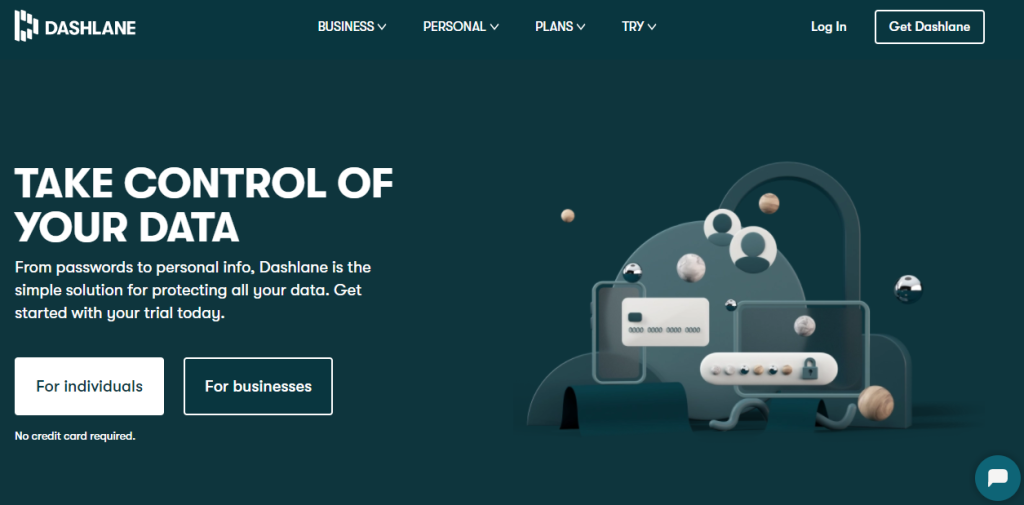 Dashlane is a free subscription password manager. However, it is limited to 50 passwords and one gadget. The fact that it includes common autofill, two-factor authentication, and the ability to share up to five accounts is a plus. Dashlane software is available for Windows, Mac, Android, and iOS.
They also offer programs for browser extensions for Linux-based systems and Chromebooks. Two-factor authentication, military-grade 256-bit AES encryption, and also zero-trust design are just a few of the security features that this password manager has.
Your data is encrypted and securely stored on your device. They accomplish this by using your master password as a key. Dashlane is an entirely free app. Also, Dashlane Free has a good set of features, including a password generator, tailored security warnings, and password sharing with up to five accounts.
Conclusion
Using one of these 5 excellent password managers is another simple method to boost your online security. These services make it easy to keep track of proper password-creation habits and prevent the dangers that security breaches can bring in 2022.