An efficient and reliable payroll management software application is a must-have for every business. Because employees are the foundation of businesses, it is critical to pay them accurately and on time in order to avoid low morale and dissatisfaction with the job.
Having discouraged and unmotivated employees hinders your growth potential as a company, which is why good payroll management is essential.
Since it is much easier and more accessible to use payroll management software than optimize strategies for your Human Resource Management, payroll management software became an indispensable tool. Today, we will be going over some of the best payroll management tools to keep in your arsenal.
What Is Payroll Management?
Payroll is the compensation businesses pay to employees over a set period and on a given date. Payroll management is one of the most critical business aspects, affecting employee morale and reflecting the financial stability and reputation of the company.
Traditional payment management is a lengthy process. However, you can easily calculate an employee's salary statutory deductions, ensure timely payment, and much more with a good payroll management tool.
What Makes a Good Payroll Management Tool?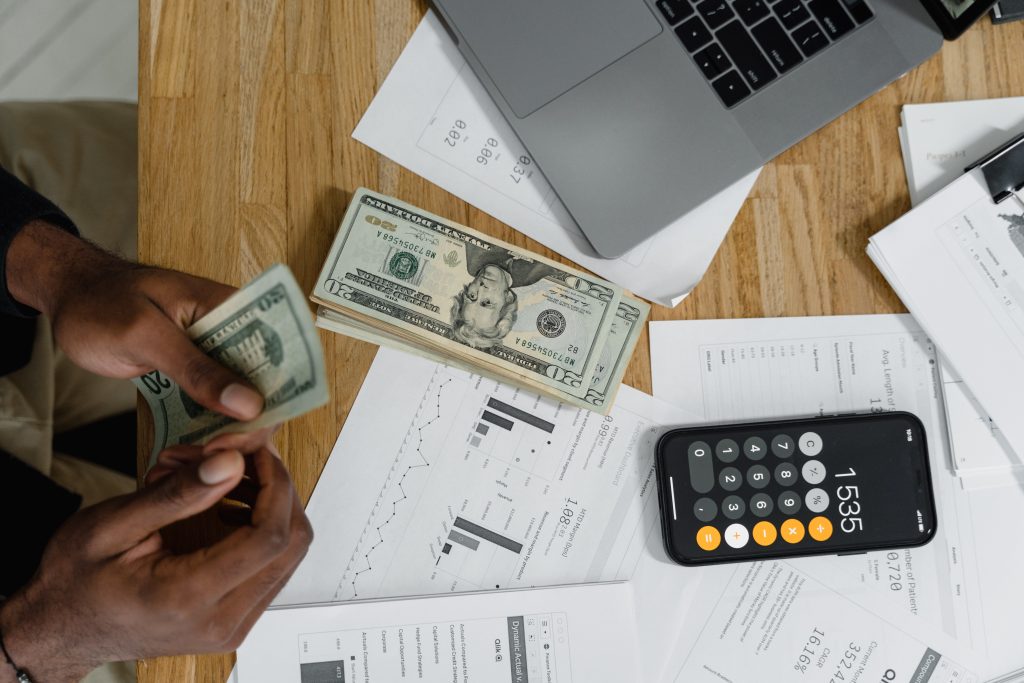 Before diving into the 4 best online payroll management tools, we first must know what a good payroll management tool has. These are some considerations to make when looking for a payroll management tool.
Minimizes Errors and Saves Time
Humans make mistakes, and that is normal. So, automatization of payroll is efficient and minimizes the chance for mistakes that can cost the company in the long run.
Quick and Easy Account Integration
When manually managing payroll, information is exchanged between the Human Resources department and the accounting department, which leaves room for errors. A good payroll management tool integrates accounting into a single platform where payroll information is stored.
Generates Accurate Payslips
A good payroll management tool acts as a repository of employment records and payroll details, automatically generating payslips, salary statements, and salary benefits.
Tracks Employee Attendance
Tracks shift timings, leaves, holidays, employees' attendance, and many more.
Customization
An effective payroll management tool needs to allow organizations to customize the software according to their needs.
Zenefits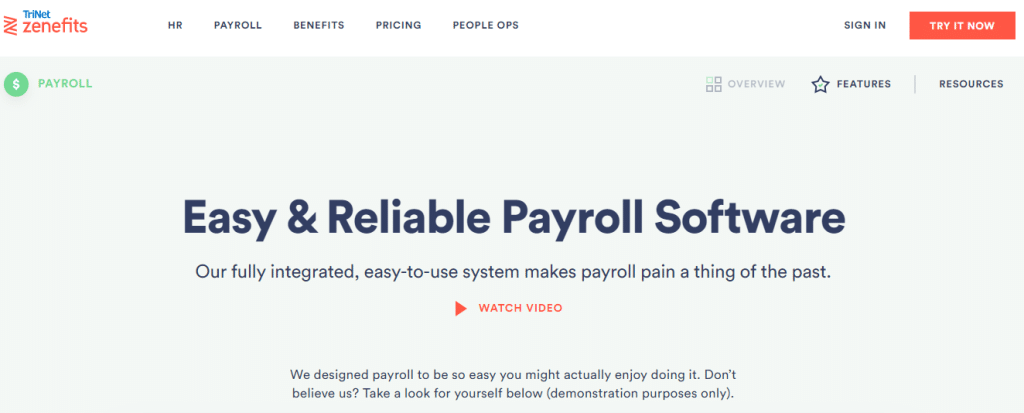 Zenefits is a cloud-based free payroll management tool that is widely used online. Since its foundation in 2013, Zenefits sported a large fanbase fashioned by placing benefits, payroll, and HR access in a straightforward and accessible way in a reasonably homogeneous design. Some of its key features lie in:
The information of new hires is automatically synced to payroll.
Zenefits allows time and scheduling tools to measure hours worked, breaks, and time off.
With Zenefits, it is no longer required to type the same information more than once. Update a worker's hourly rate, and you're all set.
For some, calculating off time is a hassle. With Zenefits, time off is automatically synced and fed into the payroll.
This fantastic piece of software has many features. Its pricing plans go from $8 to $2, so we advise you to go to their website and take a closer look at more information if you are interested.
Gusto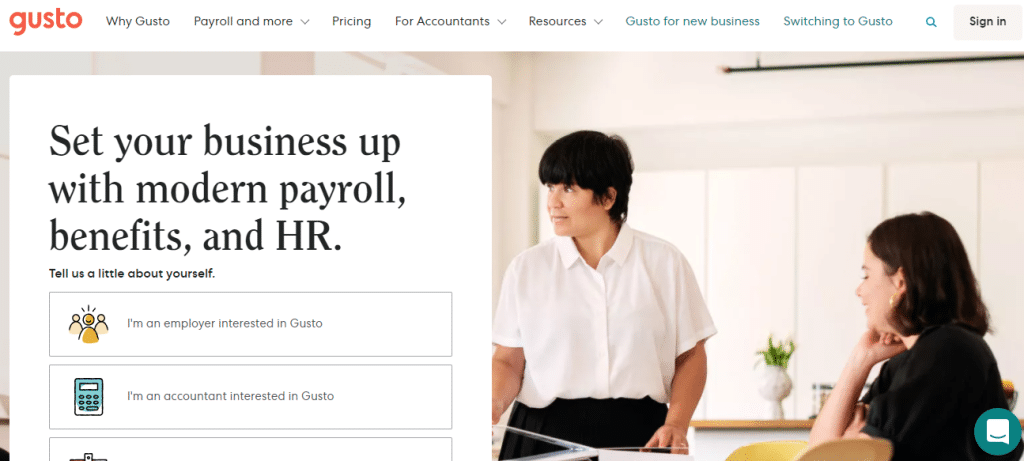 A high-quality platform mainly for modern employees with features such as online payroll, health benefits, workers' compensation narrowed down in one efficient piece of software. Gusto assists customers in filling out federal, state, and local taxes, tracking time off, and many other tasks.
A sleek and modern design and Core / Complete / Concierge plans allow programmers to have another weapon in their arsenal. It has been named the Best Payroll Software of 2021. Also, if you're considering using Gusto, keep in mind that it's best for:
companies that need to file taxes in multiple states,
tech lovers,
new businesses,
companies that are only playing independent contractors
people that hate extra fees
However, Gusto is not recommended for:
people who want to run household payroll,
businesses looking for the most affordable software,
users who want to run a household,
and users who wish expert support during the evening/weekend.
Paychex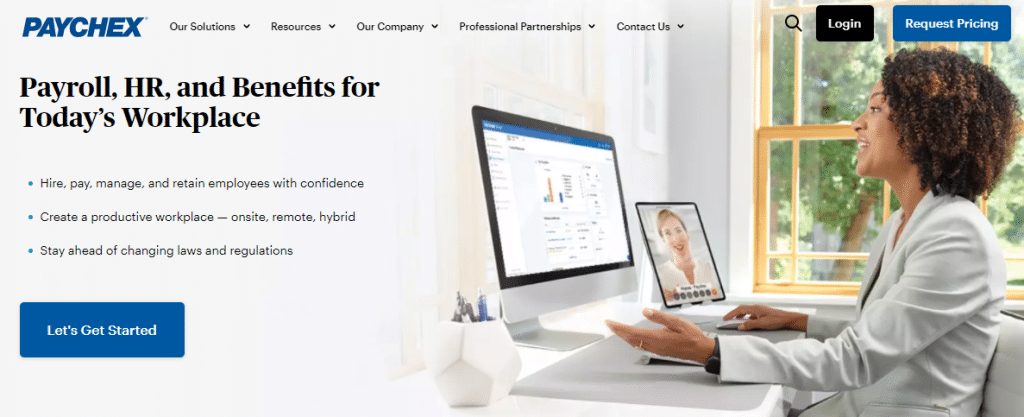 Paychex is a payroll processing and benefits administering exclusive software. This tool has software for both small and large businesses. Furthermore, their flagship product is a cloud-based platform that allows employers and accountants to upload payroll data, generate customized reports, and manage benefits.
Some of the benefits of using Paychex are:
The self-service portal allows employees to access and view payroll information like paystubs and W-2s conveniently.
Automatic notifications that alert users to potential payroll issues.
An intuitive, user-friendly interface aims to make running payroll simple.
Implements mobile applications to manage payroll activity on the go.
Experienced professionals offer 24/7 tech support.
QuickBooks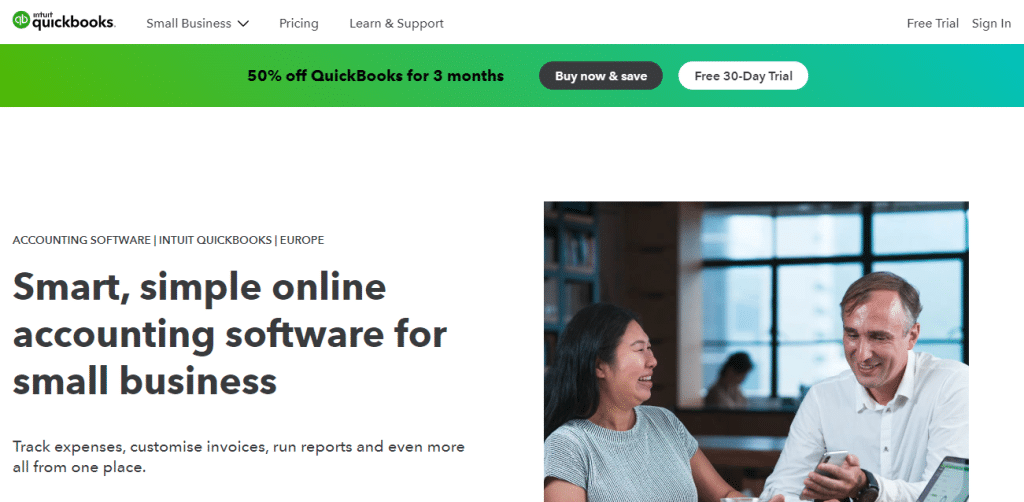 QuickBooks is a financial software used for invoicing, bookkeeping, and billing all in one place. Businesses can use it to stay organized, free up time, claim everything, and receive unlimited support. Some of the payroll features are:
Instead of printing and mailing Federal and State forms, it is now possible to send them electronically to the appropriate agencies.
QuickBooks as a financial software makes it easy for employers to give employees 24/7 online access to their paycheck info.
You can create paychecks with automatic tax calculations.
The payroll updates in QuickBooks have the most current and accurate rates for supported state and federal tax tables, payroll tax forms, and many more.
Conclusion
To conclude, payroll management is a necessity for every serious business. And you should never cut back on essentials, especially the one that influences your workers the most. It is crucial to have good software because good payroll management leads to happier workers and better products.