We all know how annoying it is to open a website only to wait for some time while the loading bar spins endlessly, eventually ending up with a message that the website is not available. Not only that, we will go back to where we came from, thus signaling to the search engine that the website doesn't provide what it promised if we came from search, but we will be frustrated.
If you run a website, you should ensure that such situations don't happen to visitors. Uptime is when your website is up and running, allowing users to interact with it entirely. 
There are many reasons for something not functioning, but let's focus on how we can prevent and monitor it. A good beginning might be finding an online service to monitor your site's uptime, and in this article, we will showcase some of the best on the market.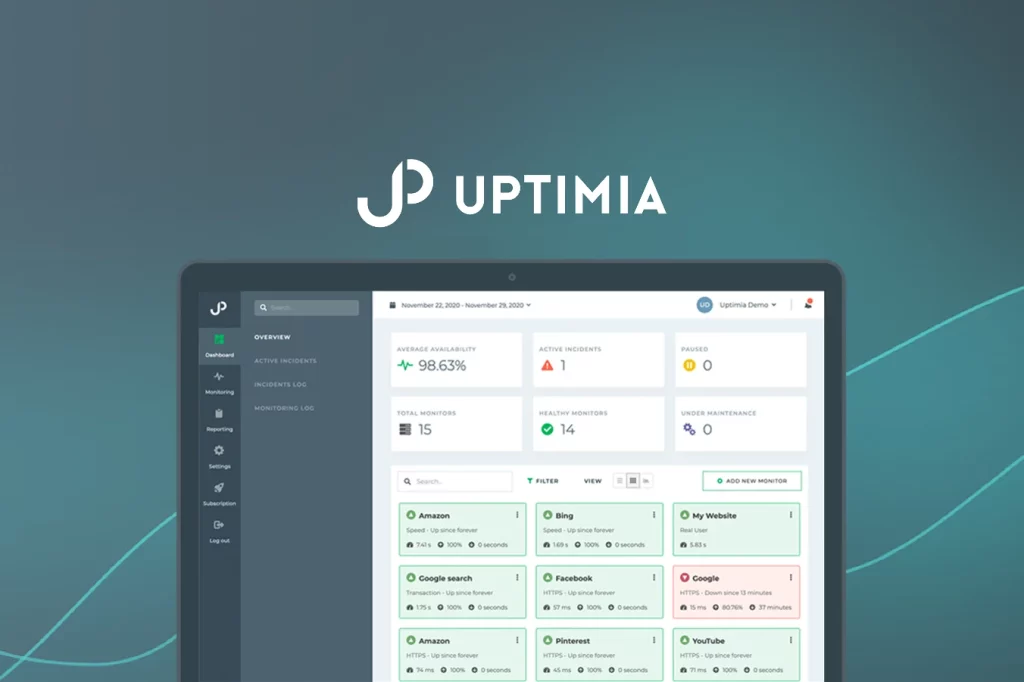 The reason Uptimia is one of the top-notch services when it comes to monitoring uptime is the way the system functions. They ensured that the system's infrastructure was located in more than 170 locations worldwide. This gives almost instant feedback since the information doesn't have to travel long distances.
Using this service will ensure that your website is monitored every 30 seconds, and you will receive instant notification regarding the downtime and the issue preventing your website from being served to the world.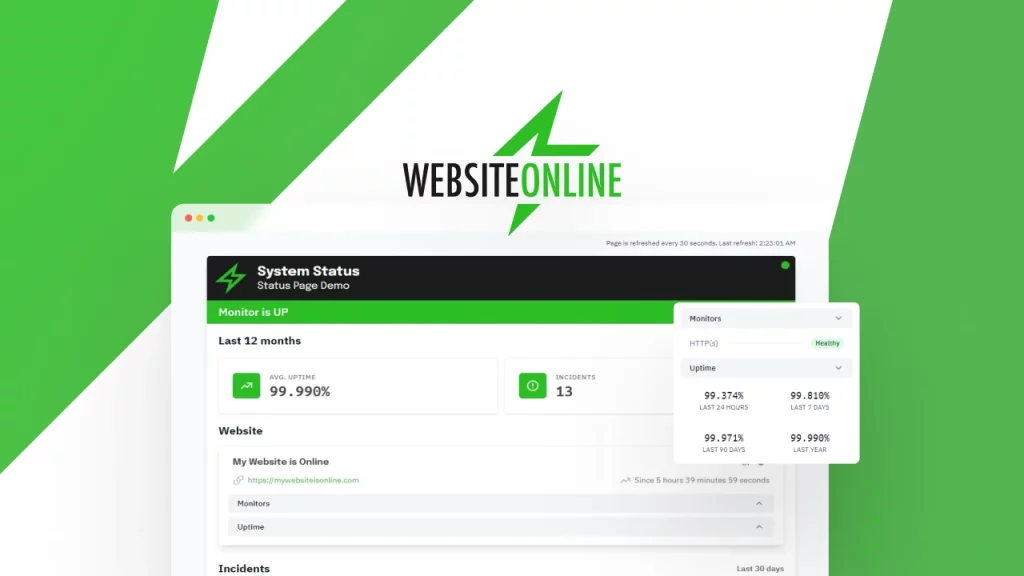 My Website is Online offers a neat feature of SMS notifications coming to your phone whenever there is an issue. This is particularly handy if you are often having your internet off. The notification will let you know, and you can decide how to deal with the issue or delegate it.
This service allows you to add an unlimited number of checked websites, so it is perfect if you run multiple projects, including a website. It scans for problems related to SSL certificates and gives you a heads-up when Google Web Risk assessment changes for the worse.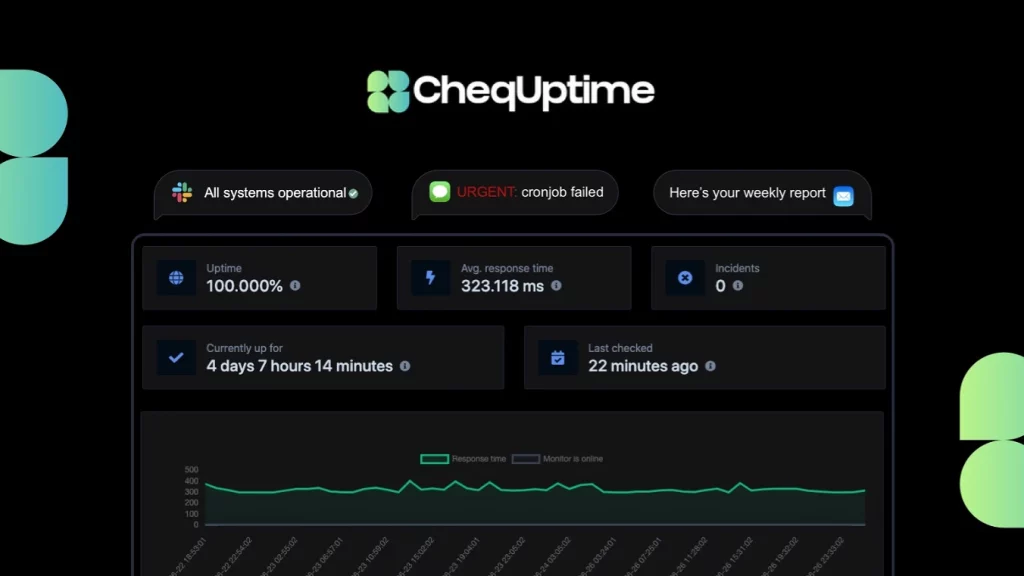 Next on the list is CheqUptime, a service that can be set up with only two clicks! The only thing you have to provide is your website URL. The rest is done for you. This service and many others are that it can also track your cronjobs.
The dashboard with CheqUptime is beautifully designed and gives you a good overview of how your website has been performing recently. The service will also generate weekly reports, which is a nice touch if you have clients to report to or want a regular update on uptime.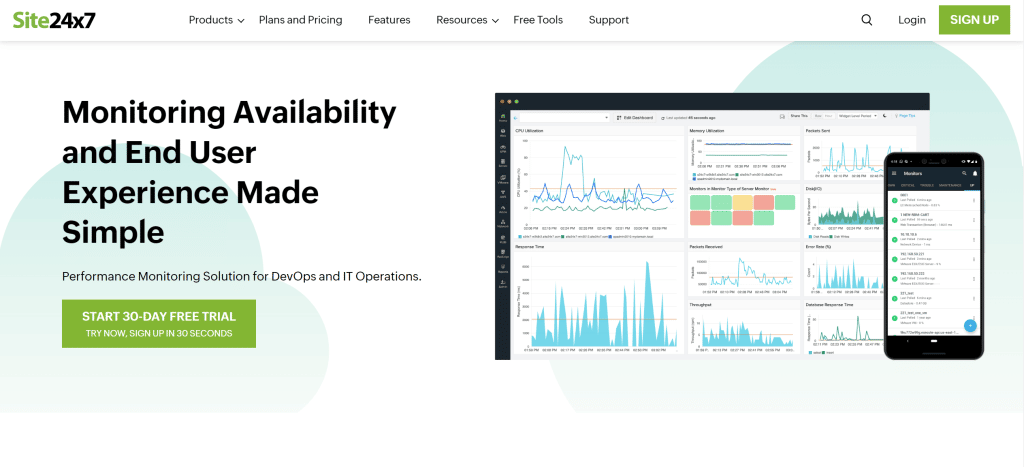 This service offers you monitoring of websites, servers, networks, application performance, and much more. It supports the most significant servers and platforms for the already-mentioned applications and websites.
The dashboard is quite insightful, and it will take a bit to understand all the metrics you can find there. This service is a good choice for more advanced users since it can be overkill for beginners.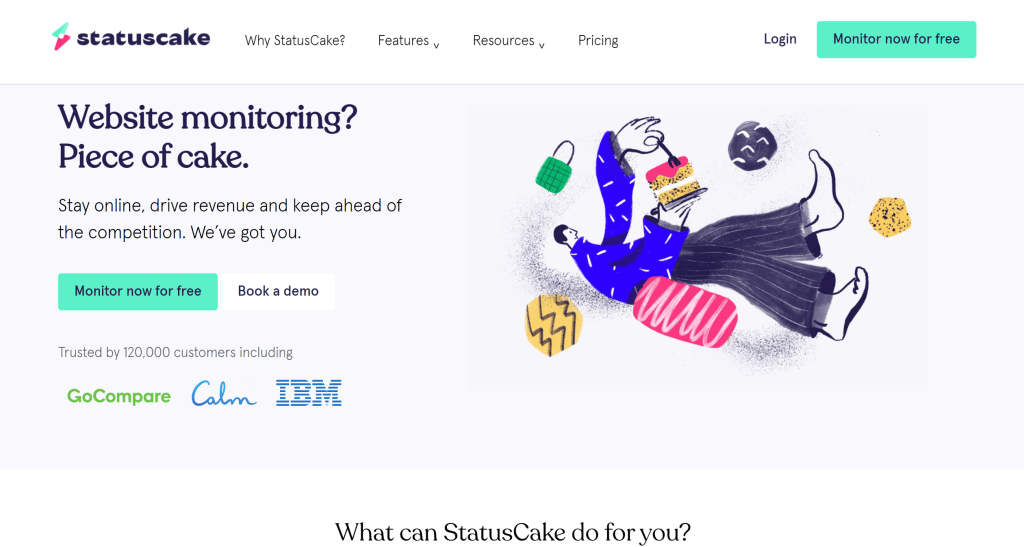 StatusCake offers global monitoring, a helpful feature since your website can be down in one country and running smoothly in another. This service will let you know when this happens. It is optimized to alert you even on smaller downtimes of ten seconds. This will not cause a significant issue in most cases, but it is still wise to consider.
StatusCake also comes with domain monitoring, giving you a heads-up before your domain expires or DNS record changes. If you want to publicize uptime information, you can easily do so by enabling the StatusCake page.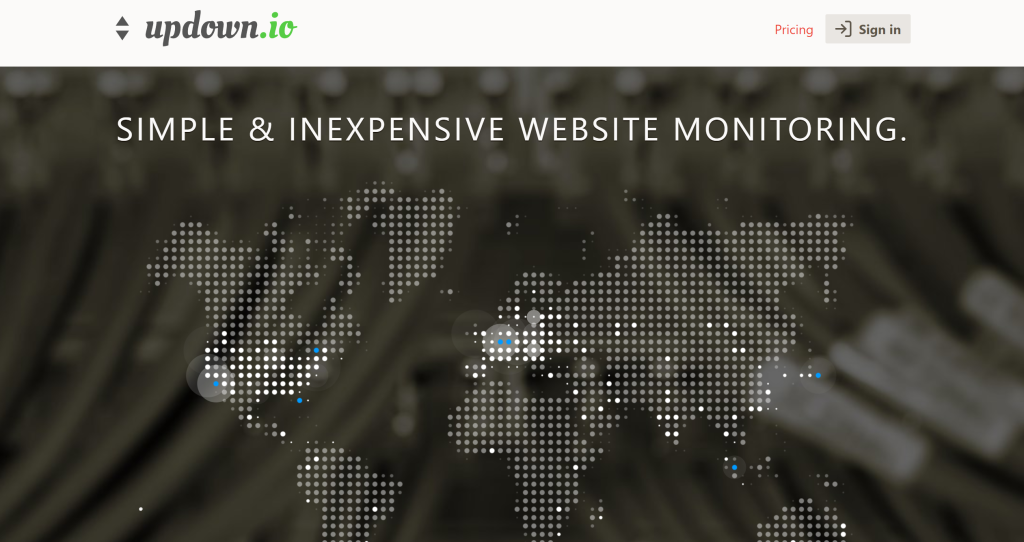 Last on the list is updown.io, a reasonably small yet functional service. It checks the website every 15 seconds, and the result of the check is verified across eight physical locations. You can adjust the frequency of checks since this can be quite an overkill for most websites.
It comes with an SSL validation system, which is a good thing to keep in mind since security is essential to everything on the internet. Integration options are fair, and you can integrate Updown notifications on Slack if you use this platform to communicate with your colleagues.
Conclusion
Managing an online business requires you to be oriented in multiple directions, especially if you are a one-person show or have a few colleagues involved. 
From the technical point of view, ensuring that what you currently have is running smoothly and that users are happy is excellent, especially if it is done by a service that doesn't require your time and attention unless a problem arises. To have this ace in the pocket, we suggest Uptimia as one of the best services currently on the market.