If you own an online store based on WordPress CMS, you always want it to work exactly as you imagined, and you want to have all the necessary options.
However, we must sometimes expand certain features and add new ones to achieve full functionality. We usually use commercial plugins to accomplish this task.
Also, to provide your visitors with an outstanding experience, it is vital to invest in a hosting platform. So, if you are looking for reliable and affordable WordPress hosting, we are here to help you out.
WPMU DEV's all-in-one platform makes it easy for anyone to create, manage, and sell websites. Get 20% off any of their plans. Free trial included.
This text will describe some completely free plugins, you do not have to spend money, and you can improve your online store and expand its functionality.
1. Direct Checkout for WooCommerce
Direct Checkout for WooCommerce is a great plugin that can help you improve your sales. After the user adds an item to the cart, this plugin will open the payment page immediately, and the cart page will not be displayed or skipped.
What distinguishes this plugin are the powerful buy buttons you can put anywhere on your site. After clicking on a button, you will add the product to the cart, and the user will be redirected to the payment page automatically (skipping the cart).
There is a possibility of creating buttons for individual products, and you can place such buttons anywhere on your site, no matter if it is a blog post, somewhere in the widget, or within any page.
For this plugin to work correctly, "Ajax for cart buttons" must be disabled. You can adjust this option in the WooCommerce plugin settings.
Your buy buttons will work with simple products, variable products, and simple subscriptions.
2. Order Export for WooCommerce
Order Export for WooCommerce is a great plugin that will allow you to export all the data from your WooCommerce store to some popular formats such as Excel (XLS, XLSX) or some CSV formats. The plugin has been tested on both Windows and Mac platforms and will export products, orders, customers, and other data in a matter of minutes.
The plugin is designed to be very easy to use. It is user-friendly and will be very easy to navigate and start using.
Some of the essential options of this plugin are:
Ease of installation and setup,
A simple and clear user interface,
Ability to filter precisely the data we want to export,
Sort columns for export in any order you wish to,
The ability to export all data in popular formats such as CSV or one of the Excel formats.
This plugin is available in two versions: commercial and free. The commercial version includes many more advanced options for managing your online store better.
3. Table Rate Shipping for WooCommerce
Table Rate Shipping for WooCommerce is an excellent plugin within which you can tweak all the options related to shipping products to your customers. It is possible to charge shipping based on item attributes such as weight or size. You can also add additional shipping rates using the standard WooCommerce shipping settings.
This great plugin has many good features, and the most important are:
Integration with WooCommerce shipping zones,
An easy and clear user interface,
Defining the shipping label that the customer will see on the shopping cart page when buying the item,
Defining shipping rate based on total cost,
Ability to include or exclude tax,
Ability to set additional handling fees for each order, etc.
4. Booster for WooCommerce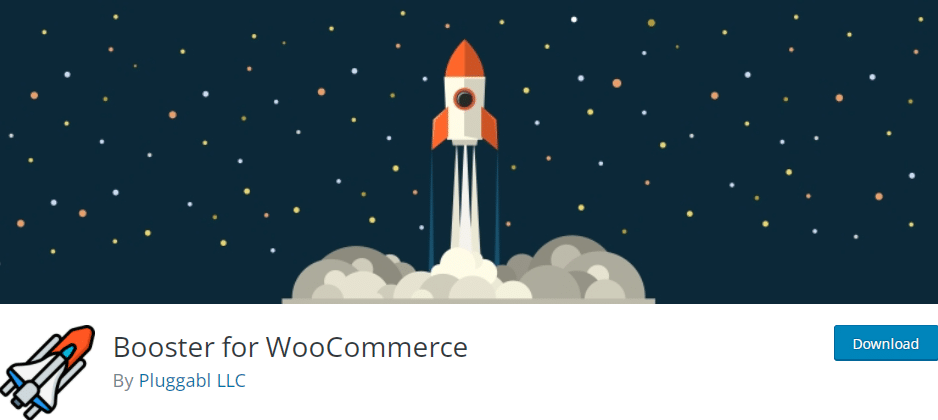 Booster for WooCommerce is a great plugin that contains more than 110 options which you can use to configure absolutely everything within your WooCommerce store. We can say that this plugin is modular because it allows you to select only those options you need.
Furthermore, the additional ones remain disabled and do not consume your server's resources. We could divide all the options into several categories, which are:
Prices – it is possible to add currencies and exchange rates and convert prices. Also, it is possible to form prices according to user roles.
Button labels – it is possible to change the labels on any button.
Cart and checkout – there is a possibility to customize checkout fields, create discount coupons, and many more options related to the cart.
Payments – the ability to add different payment gateways based on the currency or location of the customer
Shipping and orders – minimum order, shipping methods based on different options that you can filter
5. Checkout Field Editor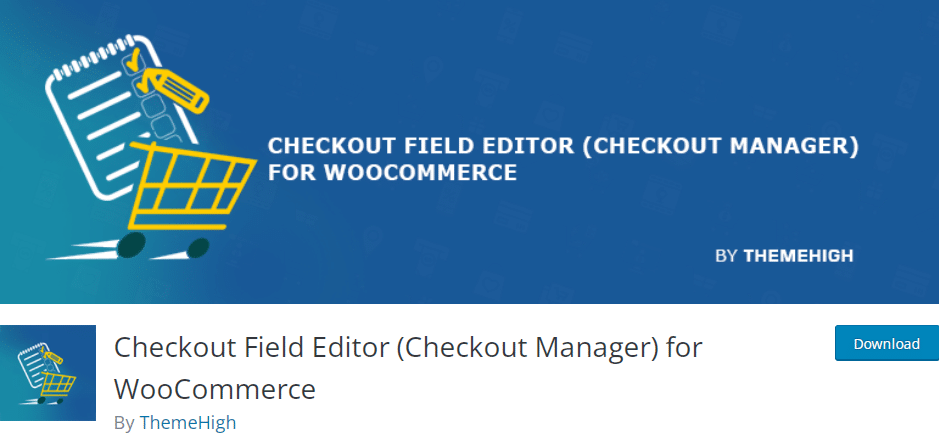 Checkout Field Editor is a fantastic plugin that lets you edit any field on the checkout page. You can add new fields, delete or edit existing fields, and you can reorder all fields on your billing page.
You can edit seven fields: input text, password, email, phone, select field, text area, and radio button field. It is important to note that these fields can be displayed on the details page and included in the email that the user receives after purchasing the item. The excellent user interface makes this plugin one of our favorites.
6. Discount Rules for WooCommerce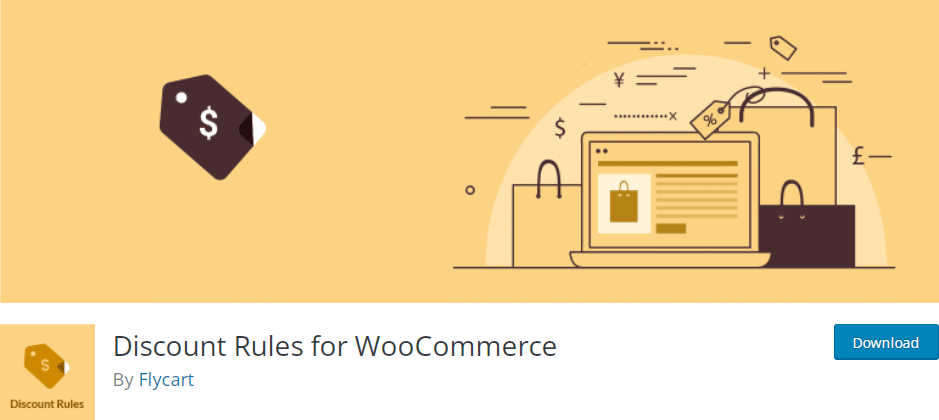 Discount Rules for WooCommerce is a great plugin to improve your sales with discount codes. Although WooCommerce has an option for coupon codes, their solution is not flexible enough and does not offer all the options we need to attract visitors. In this situation, Discount Rules for WooCommerce come to the fore.
Even though this is a free plugin, it has some advanced features, such as creating a discount based on the item quantity of the item type. You can exclude certain items from the discount, and it is also possible to set a date limitation and thus determine until precisely when a particular coupon code is valid.
Conclusion
When we want to expand the possibilities of our online store or improve sales, we usually resort to some commercial plugins to solve all the tasks we want.
Also, as we have already mentioned having a good hosting platform is also crucial. WPMU DEV hosting ticks all the boxes. It's affordable, fast, secure, fully dedicated, and the #1 rated WordPress host on TrustPilot. Get 20% off any of their plans. Free trial included.
In this text, we have described some of the plugins you do not have to pay for, which will help you raise your business to a higher level. Since all plugins are free, we advise you to try them out.